Bring the natural character of honeycomb into your home with hexagon tiles! The six-sided shape has been surging throughout the interior design world, adding a fresh geometric take to floors, walls, backsplashes, and more. Read on as Garden State Tile lists the top hexagon tile styles seen today, and how to incorporate this timeless trend into your own design projects.
1. Bold Backsplash Alternatives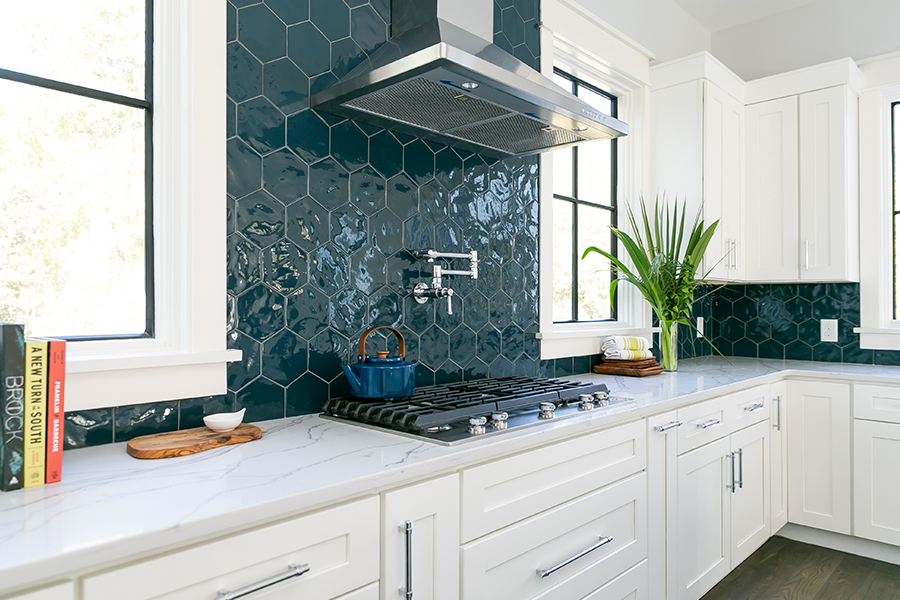 Give your kitchen a modern makeover with a ceramic hexagon backsplash. Opting for this geometric alternative over traditional subway tile gives your space a unique, eye-catching look that serves as the focal point of the kitchen. The Hexa Collection from Garden State Tile is available in 5 contemporary glossy colors to create standout spaces on vertical applications.
2. Retro Revival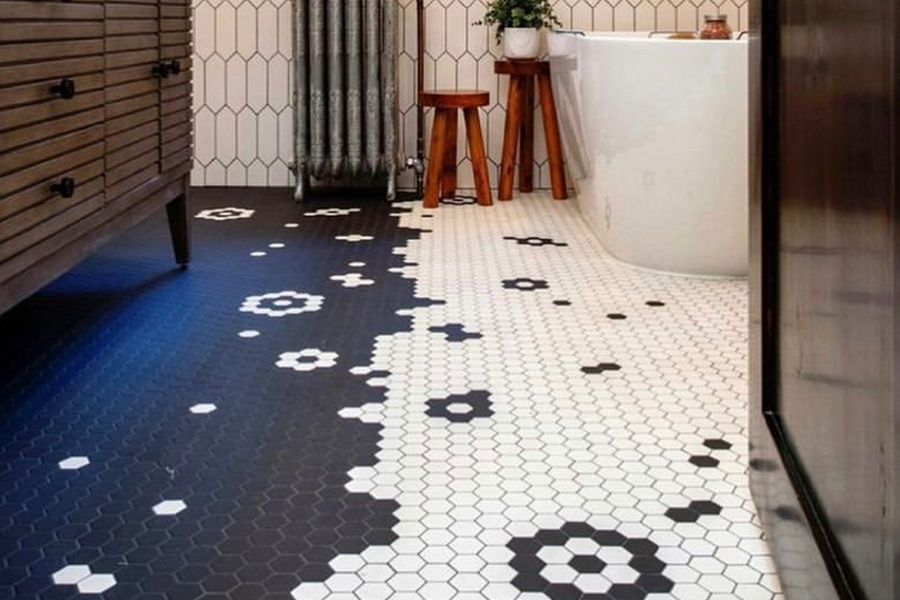 Hexagon mosaics made a big entrance into the interior design world in the 1900s, mainly installed on bathroom floors to promote better slip resistance thanks to close grout lines that provide a firm grip. Today, that same hexagon trend is being revived into modern bathroom designs with porcelain mosaics in traditional neutral color palettes. Technological advances and modern craftmanship allow these mosaics to be re-mounted to create one-of-a-kind designs that are uniquely personal to those who inhabit the space.
3. Trendy Transitions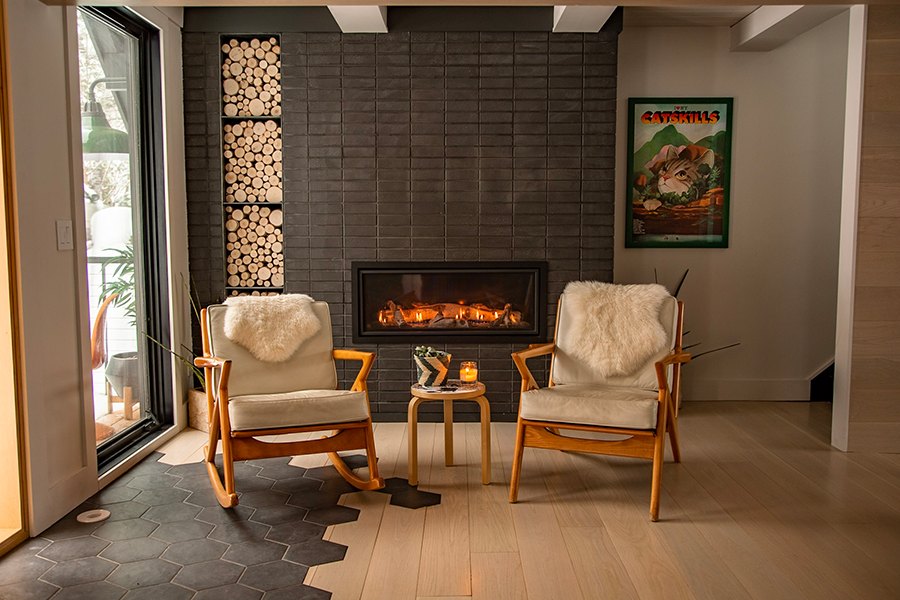 Create eccentric transitions from tile to wood using hexagon floor tiles. The durable porcelain format will stand up to the wear-and-tear of boots and paws coming and going, while the staggered transition of materials creates a fun, organic effect. The dark, concrete inspired color of the Terra Collection paired with earthy wood tones create a contrasting effect that make opposites attract.
4. Beautiful Bars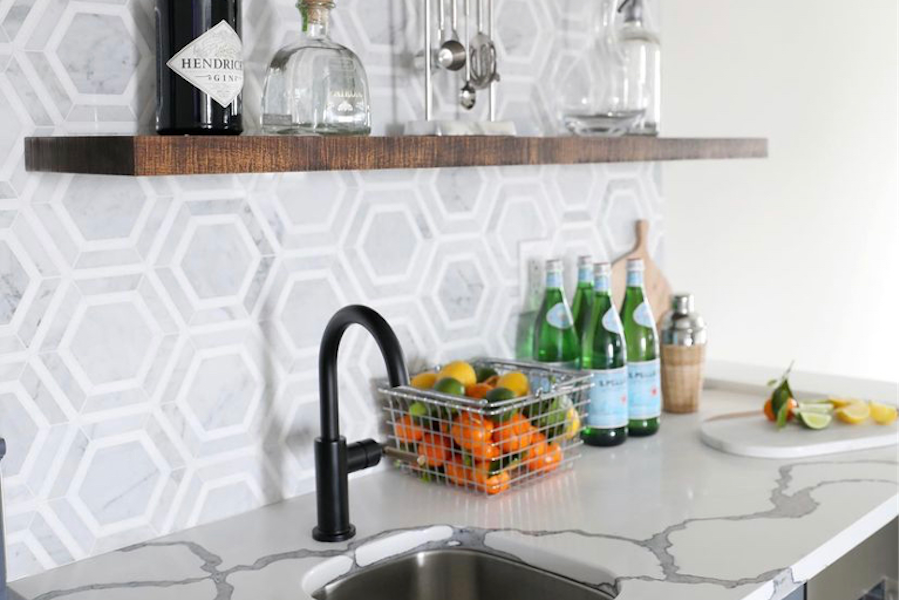 Hexagon tiles have the ability to transform any space into a work of art – including your home bar! Elegant, natural stone in a water-jet blend of carrara and thassos marble come together in the Fancy Stone collection from Garden State Tile. The hand-selected, premium quality marble in a trendy hexagon shape creates a space that is both luxurious and inviting for guests.
5. Edgy Accent Walls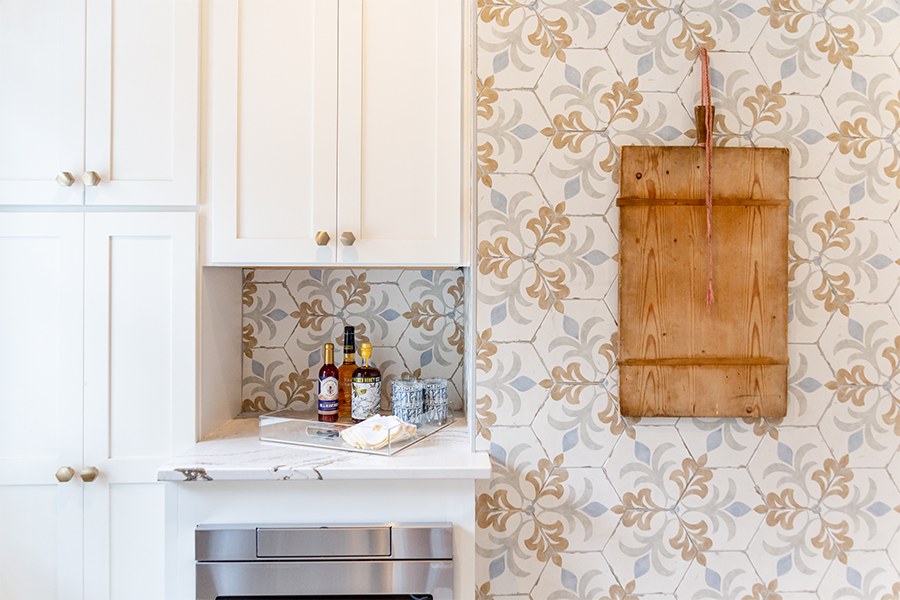 Give your guests something to talk about by creating a masterful accent wall with hexagon tile! Fun patterned tile, such as the Bohemia Collection from Garden State Tile, creates intricate designs to draw in the eye. Unlike paint or wallpaper, the durable porcelain format is easy to clean, won't hold on to stains and odors, and will last for years to come.
6. Focus Floors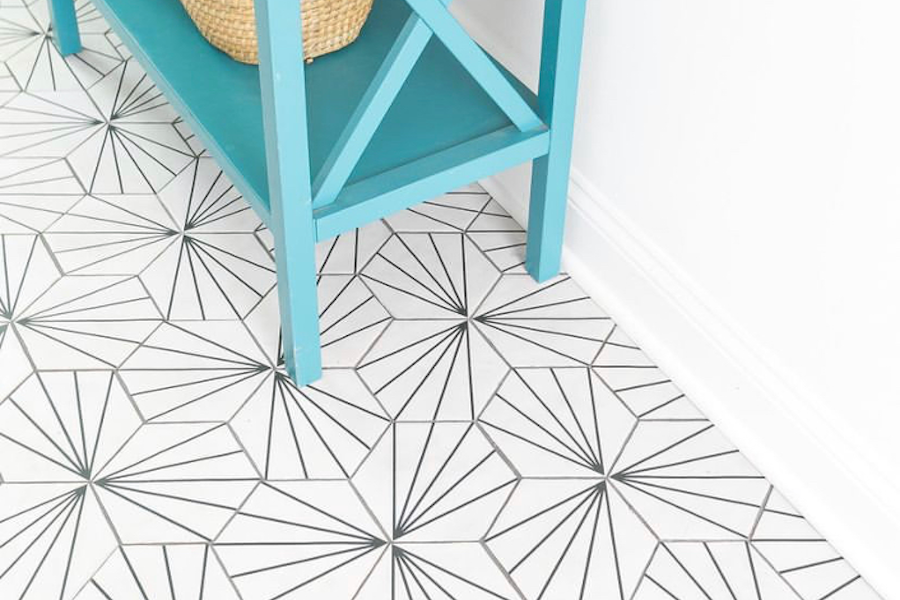 Take a small space and make it grand with hexagon floor tiles. Striped hexagon tile from Garden State Tile reflects a Nordic aesthetic in a geometric pattern, while star-burst stripes allow for a multitude of design possibilities. The fun installation options take laundry rooms, powder rooms, and mudrooms from drab to fab by bringing big personality right underneath your feet.
Garden State Tile has an array of hexagon tiles and mosaics to fit a wide range of design styles. For more tips, products, and trends from Garden State Tile, follow us on Instagram, Twitter, Facebook, and Pinterest.