A few lucky Charleston homeowners just got a fresh new home update thanks to lowcountry-based designer Mary Welch Fox Stasik. In HGTV's new series Breaking Bland, Mary Welch uses her eclectic style to push the boundaries of design and create authentic, custom spaces that are personalized to each client.
Garden State Tile collections were selected for designs in three episodes to add visual depth, pattern, and interest to kitchens, bathrooms, and mudrooms. Check-out the recaps below to see how Garden State Tile was able to help make Mary Welch's ideas come to life.
COPPER, BLUE AND A WET BAR TOO
In the first episode of the series, the Dorsey family wanted to bring out the Charleston spirit of their adored home, but without all the traditional décor. Mary Welch pushes the family of four to take some risks with a design that infuses their home with a colorful and modern vibe.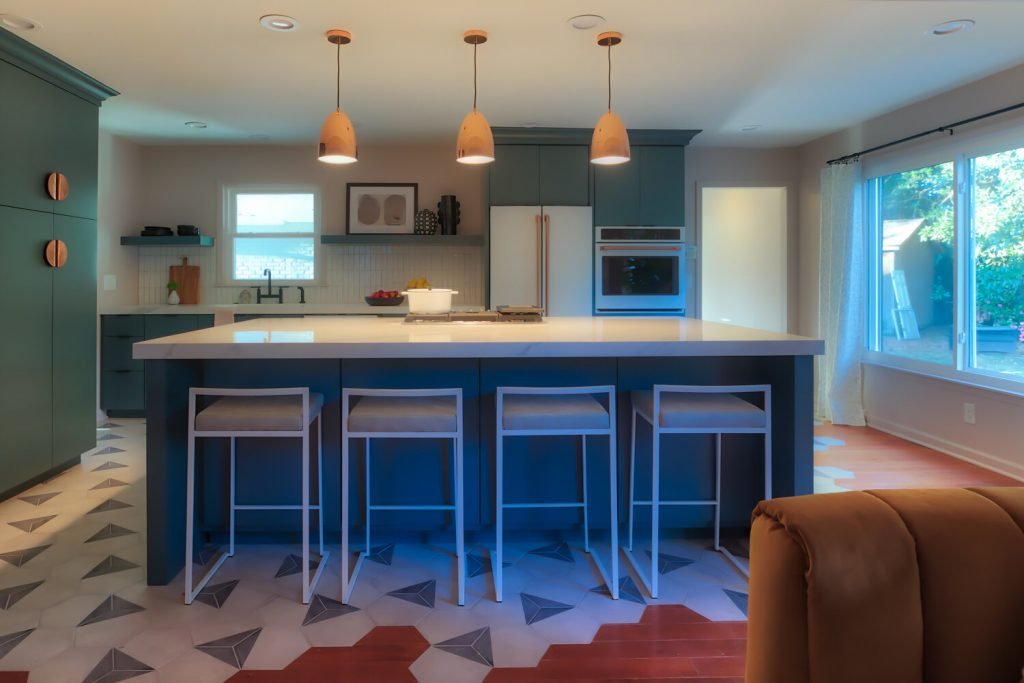 Using Hexagon Decos from the Terra collection, Mary Welch inlayed the multi-colored, concrete inspired tile to create a triangle pattern that transitioned into the natural hardwood flooring of the home. For the kitchen backsplash, a simple 2"x8" subway tile was installed in a vertically stacked pattern for a modern take on a clean, timeless material.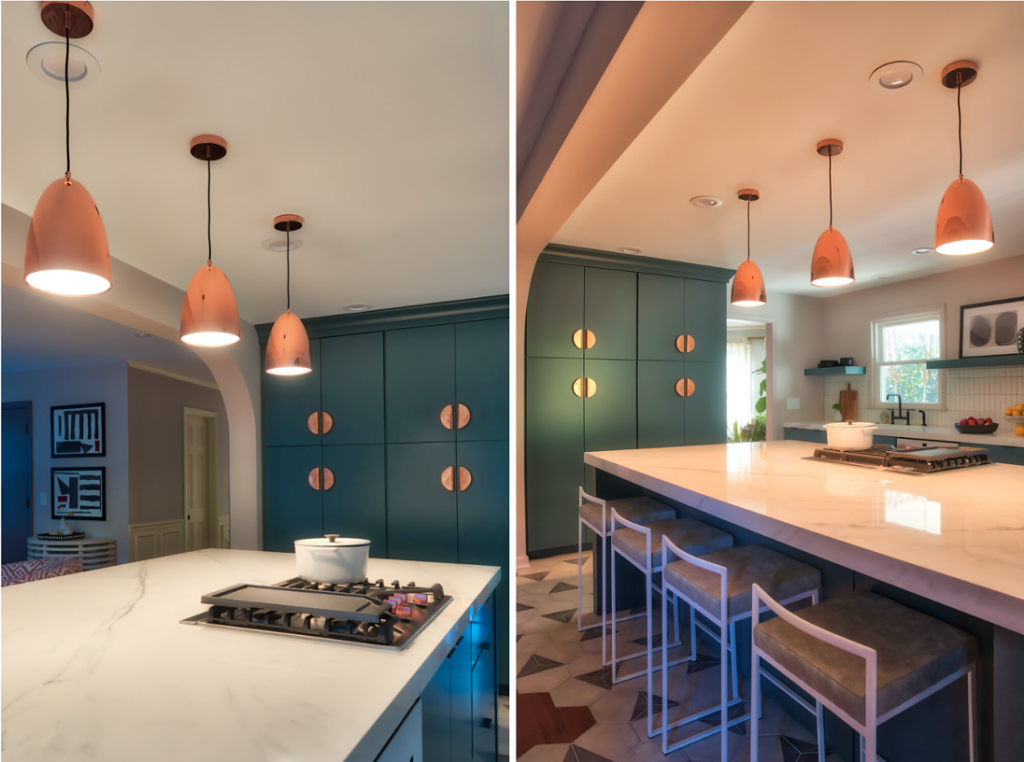 The countertops and large center island were covered in Polished Crossville Porcelain Countertops from Garden State Tile in State of Grace pattern. Engineered to provide unique style and endurance for both interior and exterior applications, the technology behind Porcelain Countertops outperforms alternative surfaces – perfect for busy families such as the Dorseys.
WATCH ON DEMAND: https://watch.hgtv.com/tv-shows/breaking-bland/full-episodes/copper-blue-and-a-wet-bar-too

MAKING A FOREVER HOME FIT
Two South Carolina high-school sweethearts needed a fun and stylish home upgrade that also accommodated the height of their tall family. Alongside various functional changes, Mary Welch transformed their kitchen, main bathroom, and mudroom into chic, high-contrast spaces that were better suited for their everyday life.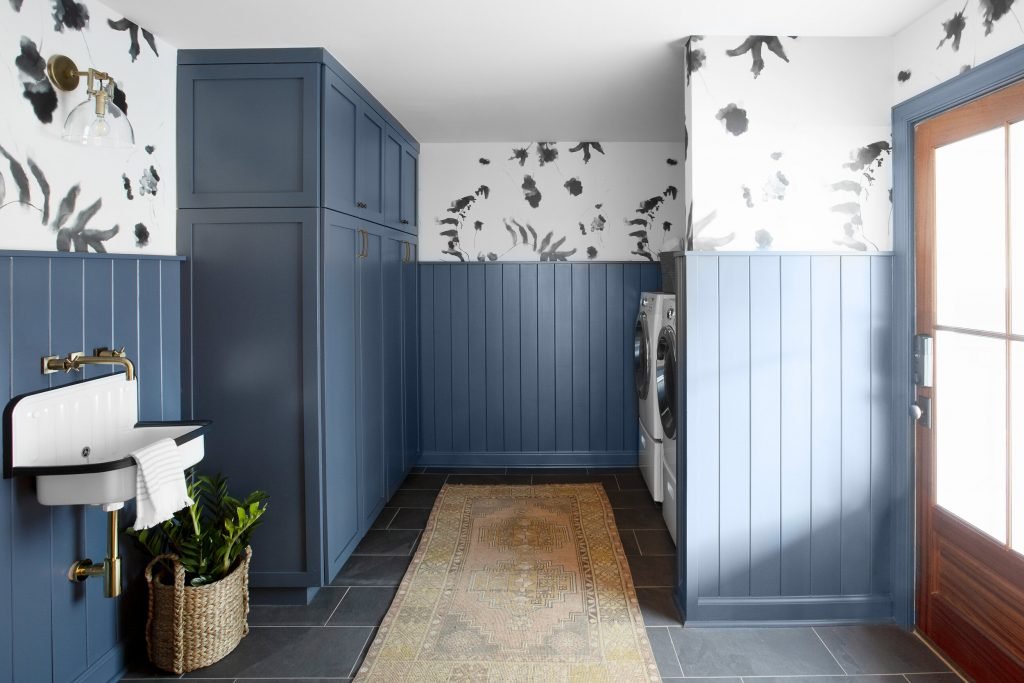 Knowing that first impressions are everything, Mary Welch designed a welcoming mudroom that featured the slate-look Ardosia Collection from Garden State Tile. The dark colored porcelain features realistic graphics that are reminiscent of the elegance and simplicity of Brazilian slate, but with the durability to withstand the high-traffic entrance.
In the kitchen, the Maritime Collection 3"x6" subway tile was used as a clean contrast to the green cabinetry, while the handmade look edging of the collection gave the space an artisan appeal. Underneath the center island Cube Patterned Decos created an eye-catching focal point for the room.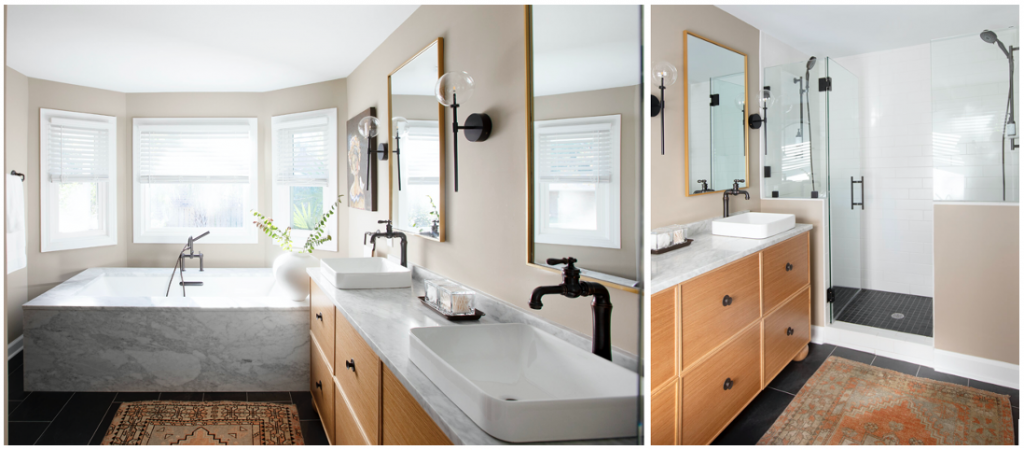 In the bathroom, functional upgrades were made to the space – including renovating the shower to accommodate the height of the family. The Ardosia Collection was once again used as a high-contrast and earthy option for the bathroom and shower floors, while 4"x12" subway tile from the Uptown Collection matched the marble-inspired vanity and bathtub.
WATCH ON DEMAND: https://watch.hgtv.com/tv-shows/breaking-bland/full-episodes/making-a-forever-home-fit
AN ELECTRIC NEW LOOK
Last, a family of world travelers desired a posh upgrade to their midcentury home to better reflect their eclectic style. Mary Welch transformed their once lackluster powder room into a modern marvel that's equal parts fun and dramatic.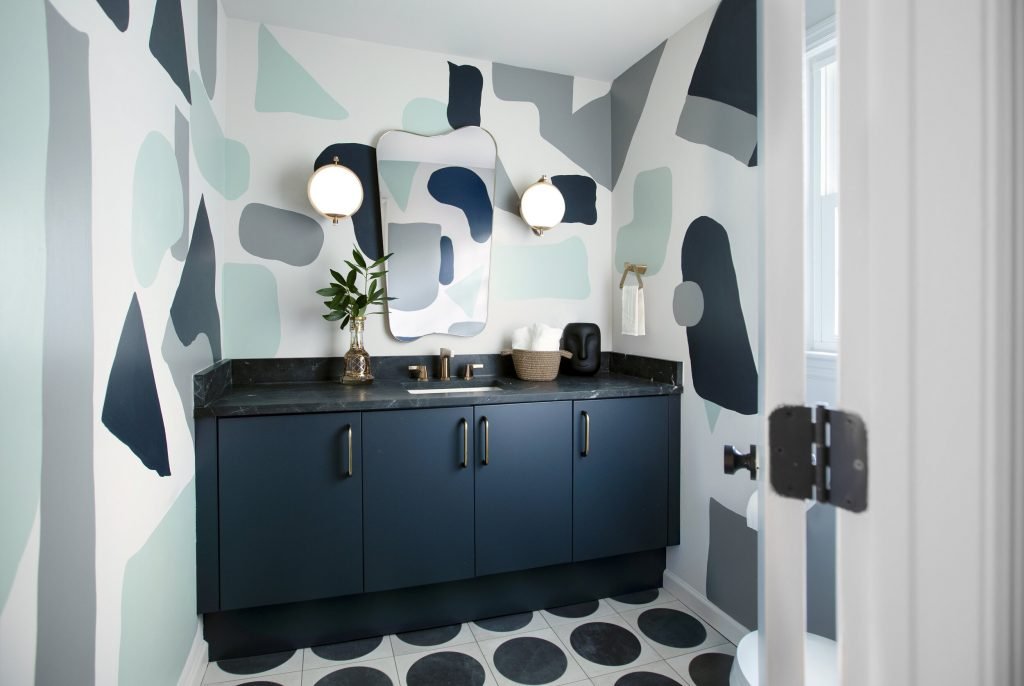 Powder rooms, also known as the jewelry box of the home, are the perfect place to have a little bit of fun while enhancing your interior. With this in mind, Garden State Tile's Residential Division Director Christopher Fischer guided Mary Welch through the tile selection process at the Charleston Showroom. Sphere Decos from the Garden State Tile Spirit Collection were chosen to fit the moody and eclectic vibe of the space.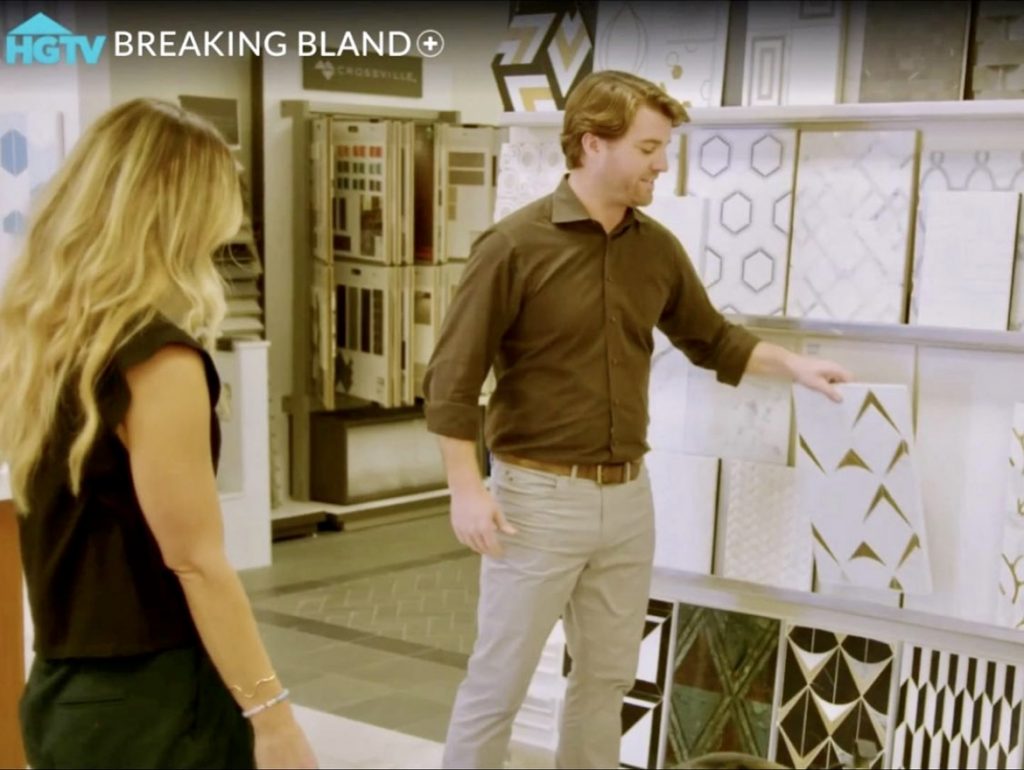 WATCH ON DEMAND: https://watch.hgtv.com/tv-shows/breaking-bland/full-episodes/an-electric-new-look
Congratulations to Mary Welch on a great first season – and thank you for working with Garden State Tile! For even more from Mary Welch Fox Designs, visit her website here: https://www.marywelchfox.com/.
For more tips, products, and trends follow us on Instagram, Twitter, Facebook, and Pinterest.