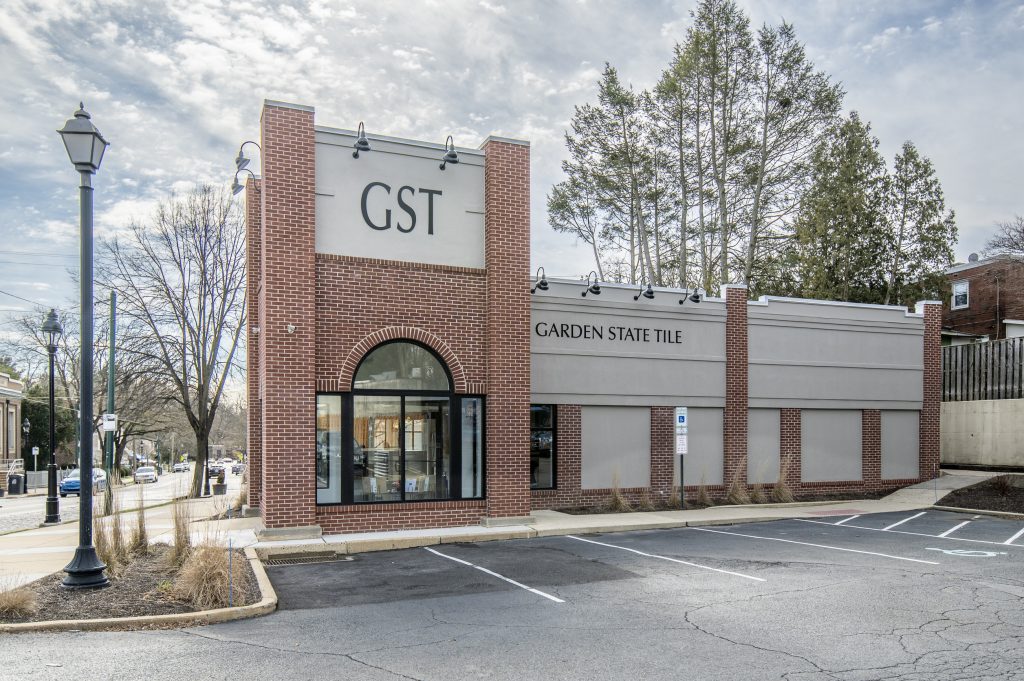 Garden State Tile has officially opened the doors to its newest showroom in the Philadelphia Metropolitan Area, which has been relocated to Chestnut Hill, PA (affectionately known as the Garden District).
The new luxury showroom, located at 7800 Germantown Avenue, is just 10 miles from the previous Center City Location. It is conveniently nestled amongst an abundance of other design centers, boutique shops, art galleries, and eateries in Chestnut Hill's historic shopping district. Sitting at the base of the hill on the cobblestone streets of "The Avenue," the standalone brick building spans an expansive 3,500 sq. ft., and offers 18 free parking spaces for clients.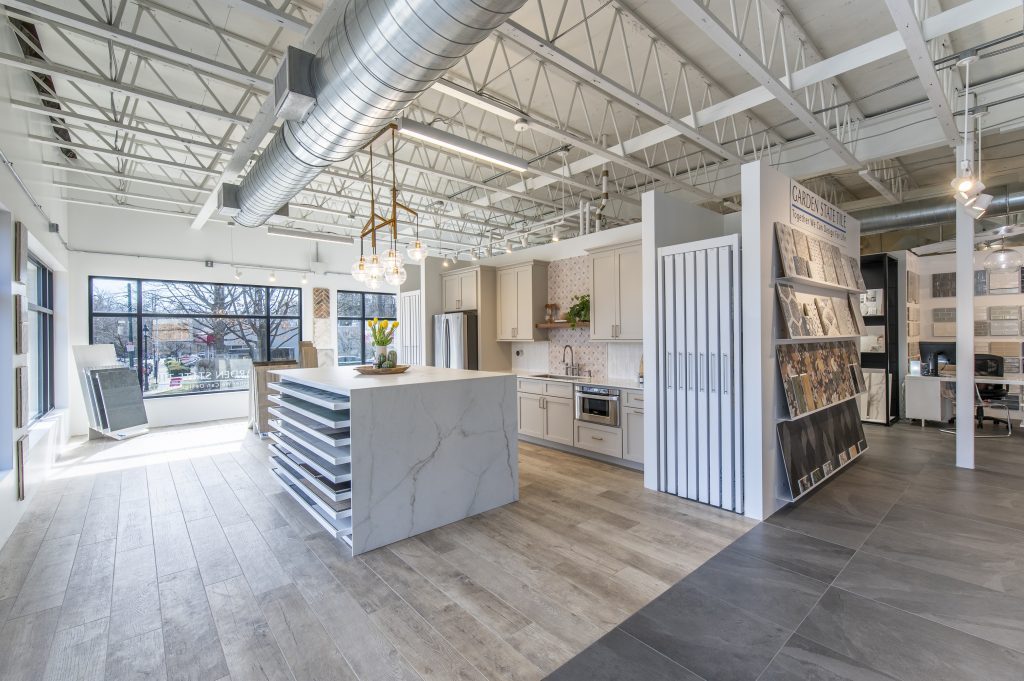 This state-of-the-art tile showroom boasts several large displays showcasing a vast selection of top-tier porcelain, ceramic, glass, stone tile, and countertop offerings, as well as immersive and thoughtfully designed room vignettes to help envision the products in your own space. This showroom introduces special features to help inspire and kick start your project from conception to completion, including a multitude of flat lay areas, which focus on mixed material color stories, and a 6'x10' color wall, to help direct to customers to the perfect shade. The Philadelphia location also showcases several options for gauged porcelain panels and slabs.
Our knowledgeable design consultants will manage every aspect of your purchase from selection to delivery. Design professionals are also welcome to reserve the large private meeting room with their clients for one-on-one consultations.
This new showroom marks a historic milestone for Garden State Tile. We are looking forward to introducing our extensive product offerings and guest-centric concierge design services to the Chestnut Hill community. For more information, please visit our location page.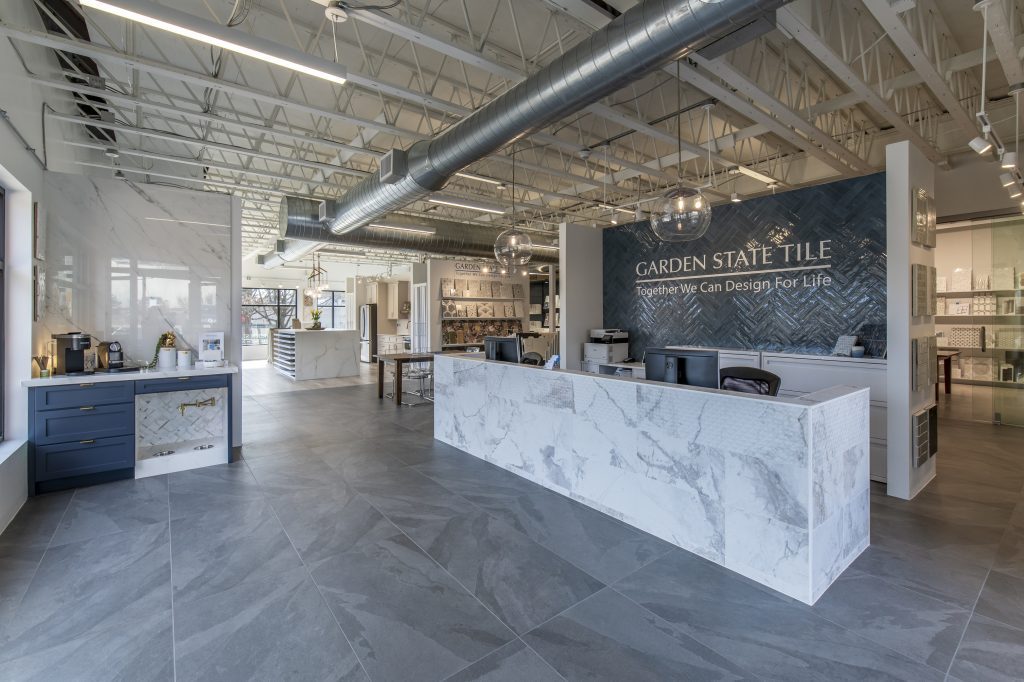 P.S. The new Garden State Tile Chestnut Hill showroom is pet-friendly, so there's no reason not to stop by for a break on your walk. We look forward to welcoming all!