Tiles That Evoke Natural Harmony
Human beings are wired to crave time in nature, but sufficient time to fully enjoy nature is not always practical or possible, especially during the cold winter months, with a busy schedule, or in times of illness and recovery. But it's nonetheless important for the human psyche. Studies have shown that human connection with nature can help boost one's mood, health, sleep cycle, and productivity. That is why many of us desire to bring elements of the natural world into our homes and workplaces with unimpeded access to the outdoors such as terraces, sunrooms, large windows, and balconies, as well as with house plants, and nature-inspired textures, patterns, and materials in our coverings, artwork, and furniture. Some of Garden State Tile's latest ceramic and porcelain tile offerings meet this intrinsic desire with various nature-inspired elements and can easily infuse a space with a biophilic aesthetic.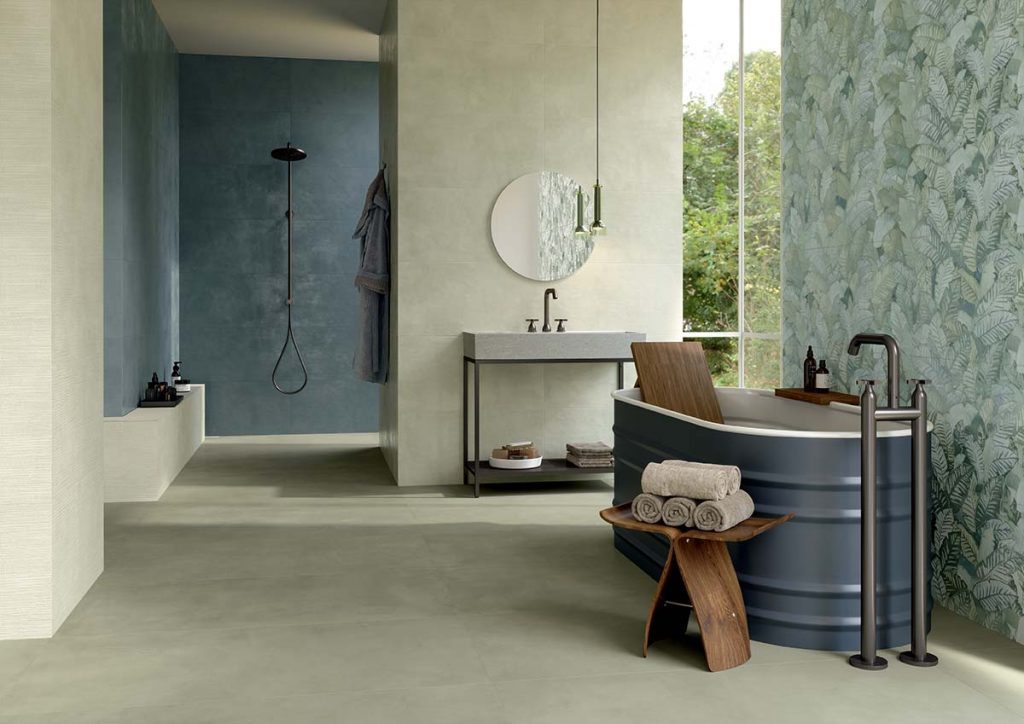 Earth tones and floral patterns are sure-fire design choices to evoke feelings of union with Mother Earth within an interior space. Garden State Tile's new Forma collection features a unique array of full-body porcelain stoneware tile, white-body, glazed ceramic wall tile, and glazed stoneware wall tiles that are inspired by cement and resin. To round out the collection, unique decos capture a botanical twist for a soft, biophilic design. The deco pattern tile are a more modern and longer-lasting alternative to wallpaper if one wishes to create a mural of the beauty found in nature.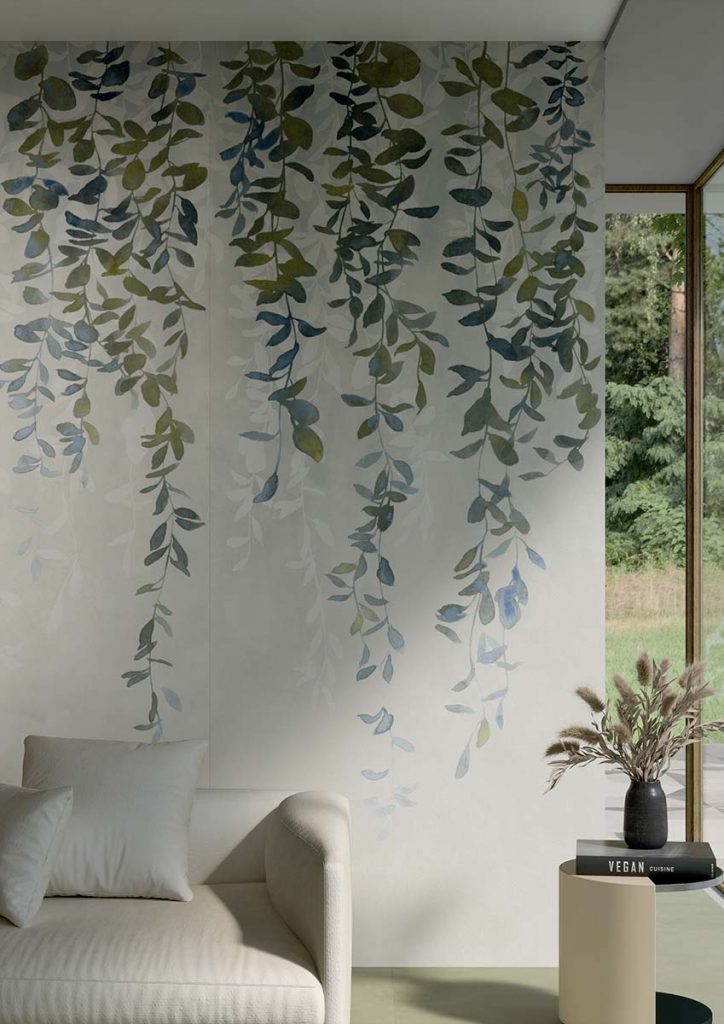 The 3Barrel collection from Garden State Tile is a 3-part wood-look collection developed in separate oak typologies. Each of the 3 series features unique planks, mosaics, and decorative pieces with distinct coloring and shade variations. 3Barrel seamlessly moves from the indoors out with an exterior rated textured finish, bringing a long-lasting warmth and a down-to-earth feel to any interior. You could install this porcelain tile both inside and outside for a contiguous look and connection between the exterior and interior environment, or install it in a space that feels otherwise detached from the natural world, such as in an enclosed space or upper floor room. What's great about wood-look porcelain tile is that it encapsulates the character and variation of natural wood without contributing to deforestation. Additionally, wood-look floors require much less maintenance to clean and preserve than natural hard wood floors do.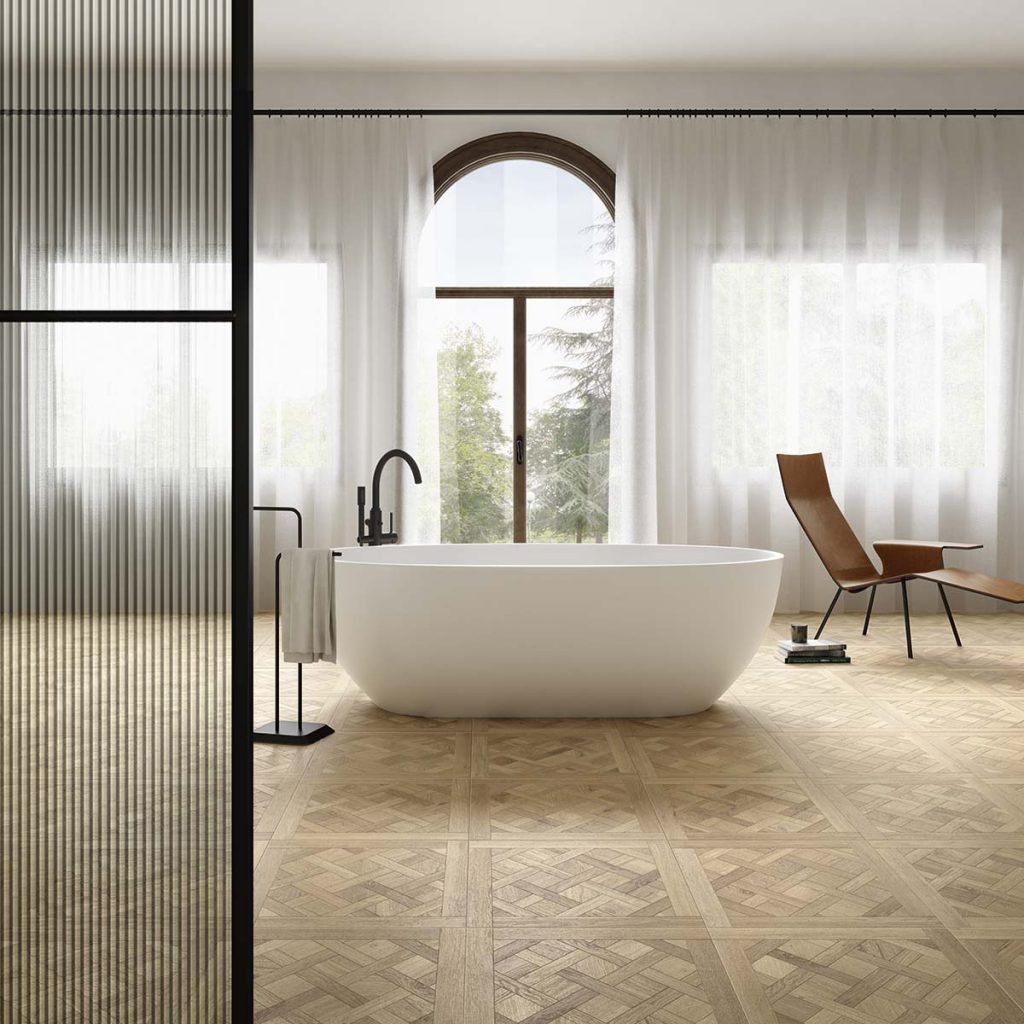 Encaustic-look tiles recall the centuries-old pathways of small villages in Western Europe, where genuine clay tile can still be admired while meandering through the streets. Encaustic-look porcelain tile can call to mind such idyllic outdoor spaces on one's own interior floors, or walls. The Habitania collection from Garden State Tile is an update to this classic favorite. The trending 8″x10″ hexagon porcelain body rustic tile is available in a variety of soft encaustic-look solid and patterned options that can be mixed and matched for creative wall and floor applications, and pair harmoniously with organic decor.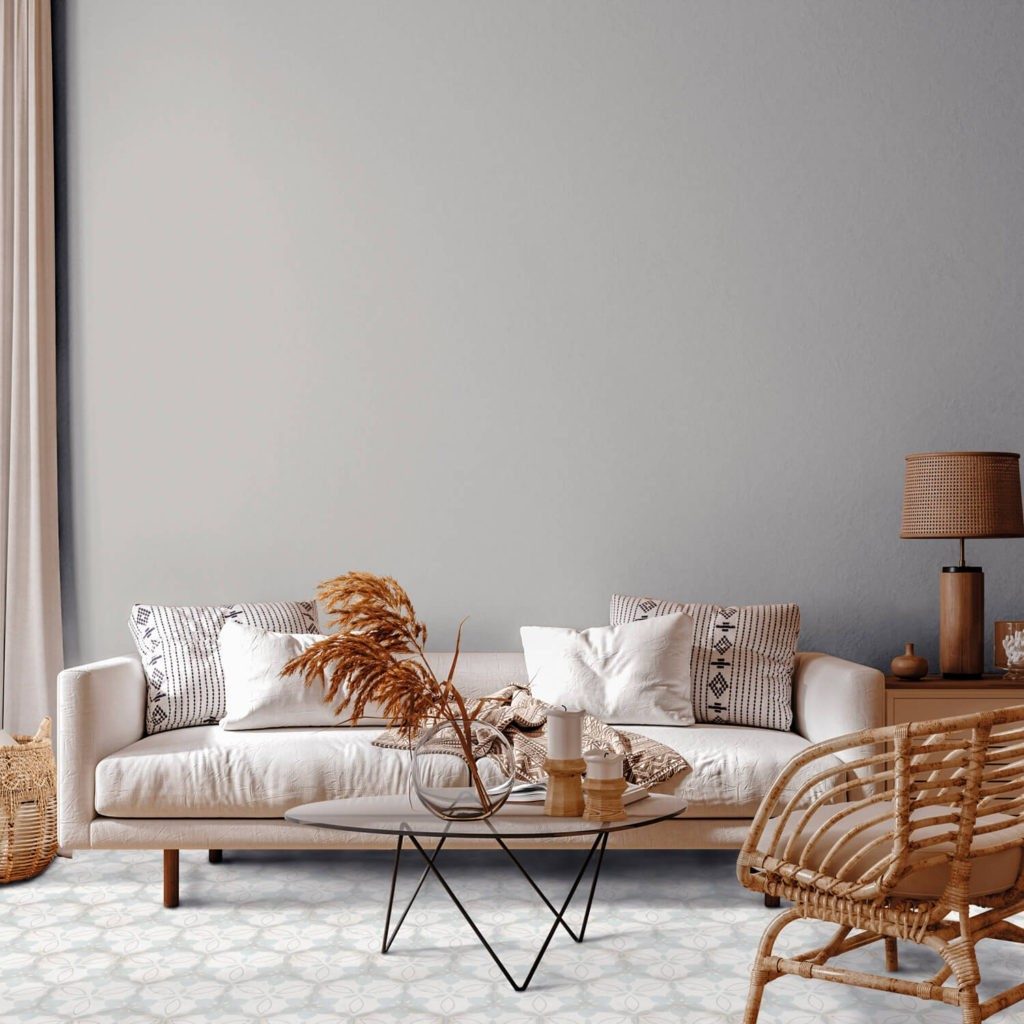 Nothing is more grounding and reflective of Earth's beauty than natural stone, which is a marvel in many homes but also requires significant care. Garden State Tile's Belgica Due collection is a highly realistic porcelain rendition of Belgian bluestone and classic white Carrara marble tile. These two colors can be used alone or paired together for black and white patterned designs in several shape options. The matte tile provides a convincing natural stone feel and is nearly indiscernible from the real limestone and marble. The collection affords sophisticated luxury in durable, easy-to-care-for porcelain tile.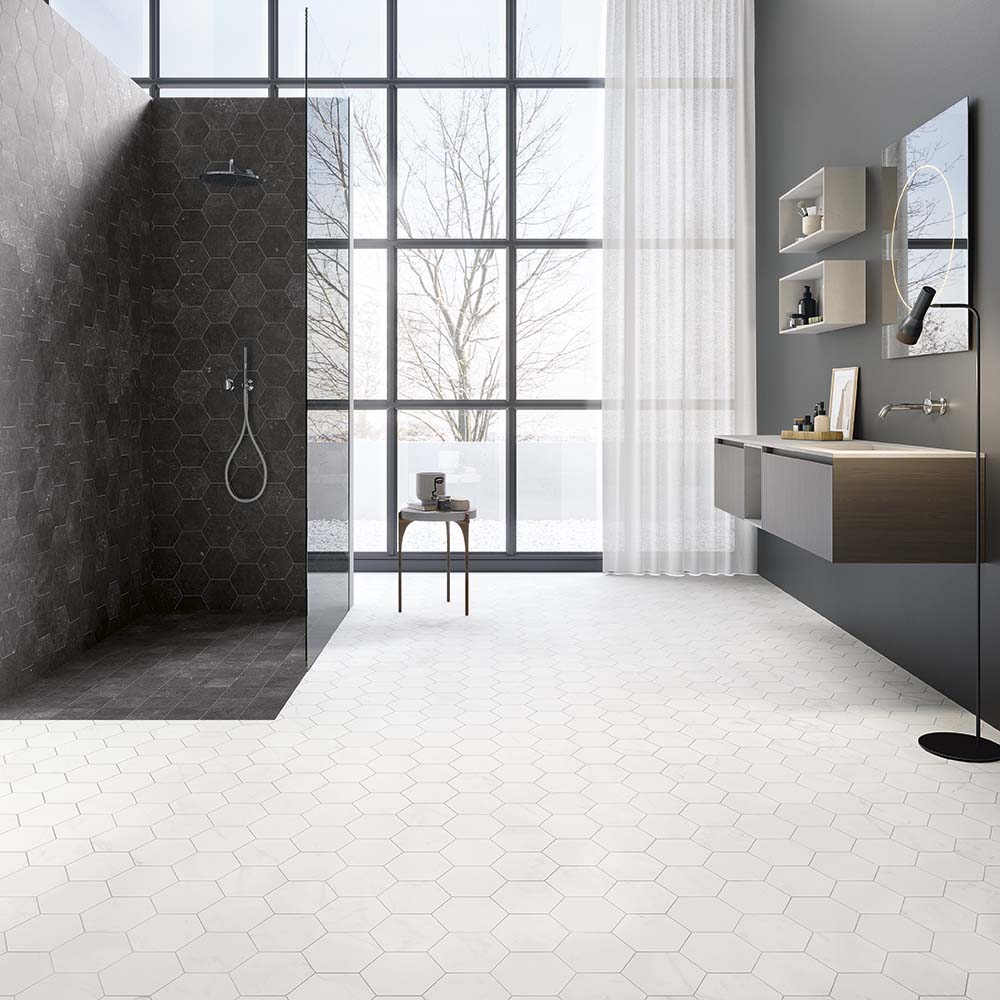 Choose a look that speaks to you to imbue your space in the revitalizing essence of the natural world, or experiment with pairing different looks and patterns for contrast and intrigue.
For more interior design tips and trends, be sure to follow Garden State Tile on Instagram, Twitter, Facebook, and Pinterest.