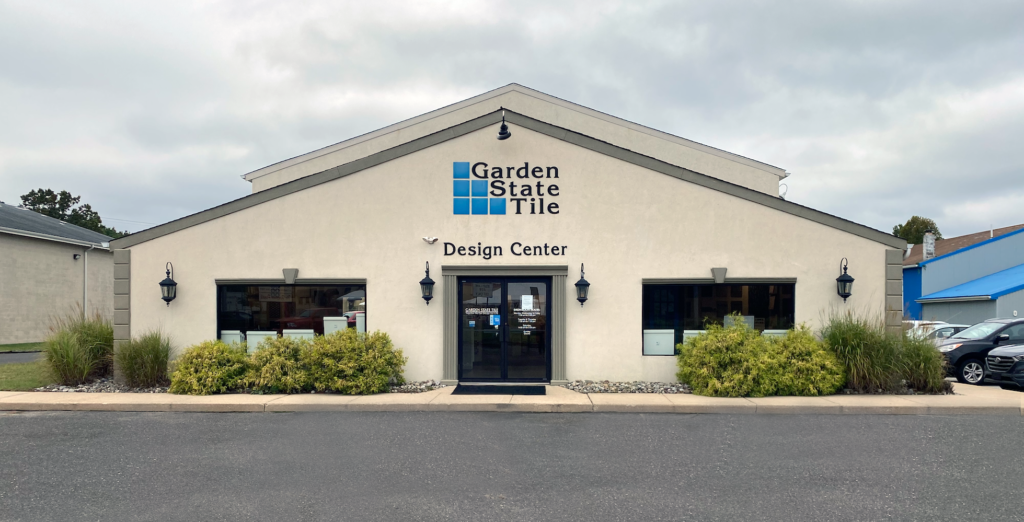 Garden State Tile of Berlin is located on Route 73 South, approximately 12 miles south of Route 70. Since 1990, we have been providing this area with the latest innovations in ceramic, porcelain and stone wall and floor coverings. Attached to the designer showroom is the Garden State Tile outlet center, featuring a large selection of our hottest product lines at unbeatable prices – available and ready to be taken home.
Our 3,000 square foot showroom exhibits unique vignettes and tile designs that show how to bring different textures and finishes into your home. We offer free design service to help turn a vision into a reality. Builders, architects and designers are invited to schedule private consultations with clients in our design friendly showroom.
Our contractor sales and service center has also been updated with new equipment and updated technology making it more efficient and convenient when purchasing and picking up tile, setting material and related supplies. Hours for pick ups are 7:30 am to 4:30 pm Monday through Friday.
*Holiday or special event hours may be in effect. Check here for current hours.