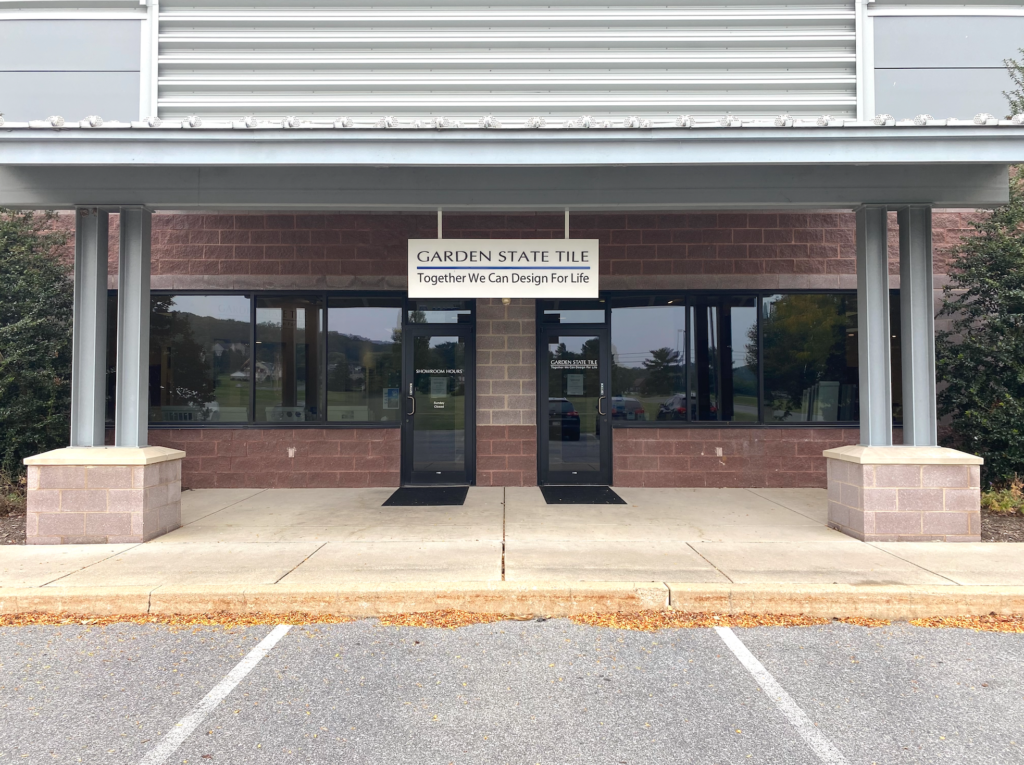 Garden State Tile of Lancaster is located in the heart of Amish country, Lancaster County, Pennsylvania. The 13,000 square foot facility includes a design center, contractor sales area and warehouse providing quality ceramic, porcelain, glass and stone products to fill the needs of dealers, architects and designers in Central Pennsylvania.
Let us help to turn your dream into a reality. Our 4000 square foot design center features an inspiring array of tiled vignettes combining different styles, textures, sizes and finishes. The friendly environment allows for a unique experience between designer and client. If a more private setting is needed for conferences or consultations, an enclosed meeting area is available. Feel free to drop in to see our showroom.
We also provide a specialized area for contractor sales and service, offering the best setting materials and supplies to the tile industry. Hours for pickups are Monday through Friday 7:30 am to 4:30 pm.
*Holiday or special event hours may be in effect. Check here for current hours.