When you think of checkboard floors, what does it bring you back to? Grand entrances of old Hollywood movies, classic 1950's diners, your grandmother's kitchen – Whatever it may be, this vintage interior trend has proven its immortality.
Checkerboard floors are believed to have made their appearance in the 15th century, dating back to old European paintings and resting in elegant entranceways. The traditional black-and-white flooring pattern has modernized overtime to include a whole umbrella of unique and stylish interior design possibilities.
There are many ways to modernize this classic trend to make it entirely your own! Read on as Garden State Tile shows you the many ways to make the retro checkerboard feel brand new.
NOT JUST FOR FLOORS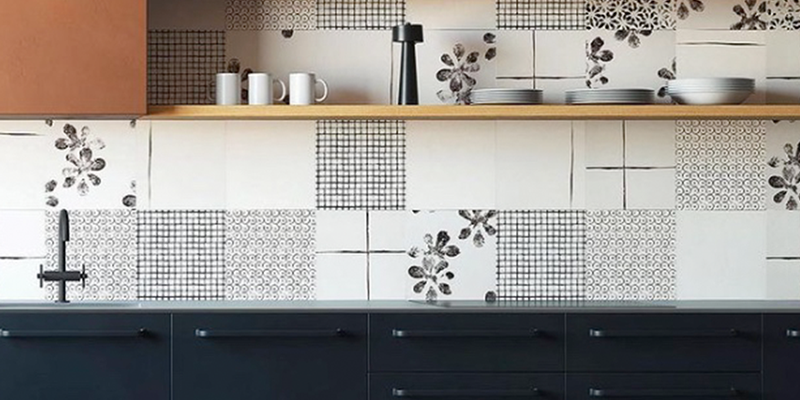 Classically known for being a floor pattern, the checkboard has recently made its way up the ladder – or in this case – wall.
Create an eye-catching, yet elegant, checkerboard design on the walls with the Chymia collection by Mutina from Garden State Tile. This modern take on the classic checkerboard restores strength and originality with its new interpretation of black and white.
CREATE A UNIQUE LAYOUT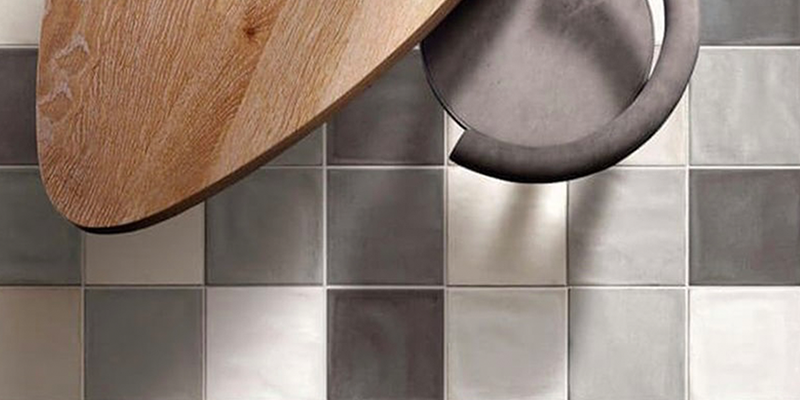 Checkerboard doesn't have to be the perfectly symmetrical dual-color combination as traditionally seen. Using three different shades of the Point Break collection from Garden State Tile, put a new twist on the classic checkerboard pattern.
Have your tile installer play around with the layout to find an eccentric style fit just for you. With a popular resurgence of square tile collections, there are endless colors and looks to choose from.
PLAYING WITH PATTERN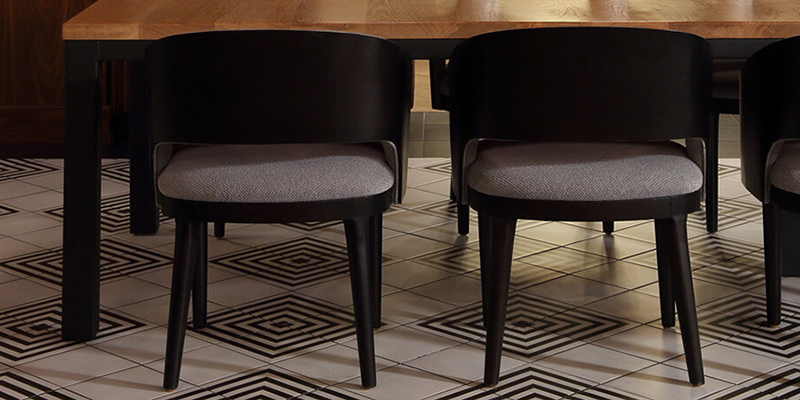 Using geometric or encaustic-look tiles can make for a fun and playful checkerboard pattern! Using the Capsule collection from Garden State Tile, Seiber Design created a hypnotic checkerboard pattern for the Edgars Above Broad restaurant in Atlanta, GA.
BRINGING CHECKERBOARD OUTSIDE
Checkerboard flooring is elegant and timeless, though conventionally used inside the home. Bringing that style outdoors creates a breathtaking effect, as seen in the patio above. Using porcelain pavers from Garden State Tile, Hansen Architects created an ageless outdoor oasis, perfect for weekend getaways.
KEEP IT CLASSIC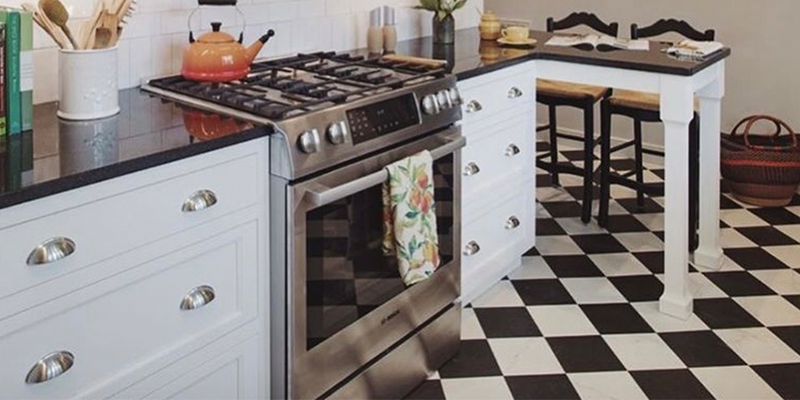 For a more traditional taste, the classic black-and-white checkerboard pattern never goes out of style! For this 1940's Savannah Home, Ellsworth Design Build created a space with elegant curves and a black & white palette featuring Belgica Porcelain Floor Tile from Garden State Tile. The beautiful end result lends a nod to 40's Hollywood glamour, while providing a backdrop for the client's colorful decorative accents.
This bold and retro design choice creates visual interest in rooms that may otherwise be bland. Play with fun and funky cabinet colors, or go classic with all white – The design possibilities of this nostalgic trend are endless!
For more interior design tips and trends, be sure to follow Garden State Tile on Instagram, Twitter, Facebook, and Pinterest.