When it comes to the kitchen backsplash, subway tile has been the lasting choice for homeowners. And while this classic selection is as stylish as it is timeless, sometimes a fresh take can reinvigorate an entire design. Today's tile and stone offerings allow for tasteful alternatives to traditional white subway tile that meet every style and budget – all while offering your kitchen much needed protection against water damage, food splatters, and bacteria growth. Turn your kitchen dreams into a reality with these 7 fresh kitchen backsplash ideas from Garden State Tile!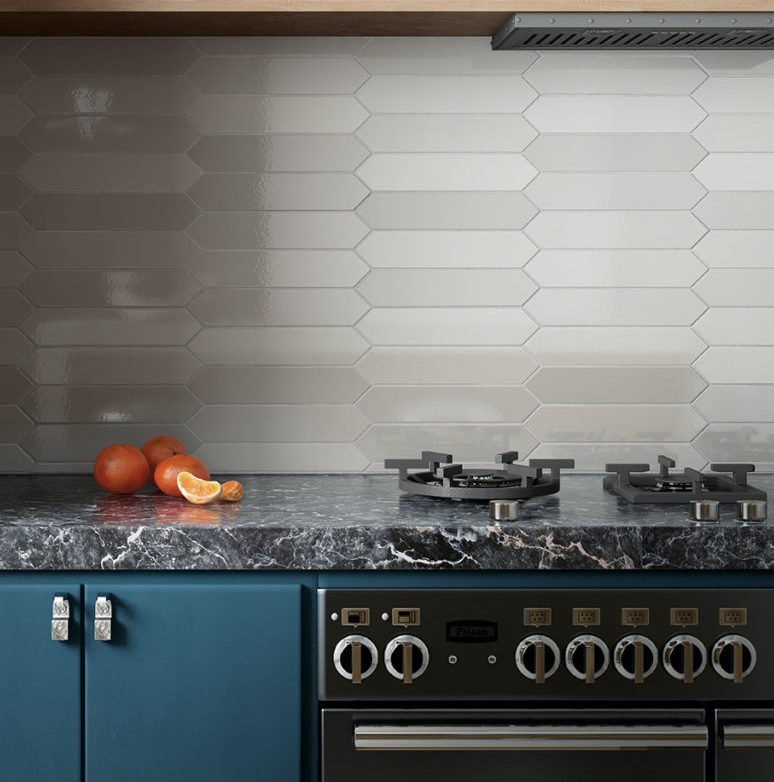 1. Pickets
A little variation can go a long way. Picket tiles are the perfect choice for adding a bit of visual interest to a contemporary setting. Inspired by the classic hexagon silhouette, the elongated shape is available in a variety of sizes and colors from carrara look mosaics to vibrant 2"x10" offerings and beyond.
2. Patterns
It's no secret that minimalism has consumed the world of interiors with its neutral hues, straight lines, and overall simplicity. While this picture-perfect design is certainly captivating, it's not always reflective of the adventure, passion, and personal style that make up our lives. Patterned kitchen backsplash tile allows for the opportunity to exude character and go for the bold.
3. Handmade-Looks
Handmade-look collections contain subtle irregularities to form the appearance of artisan crafted tile without breaking the bank. The slight imperfections and soft edges add warmth to the space for a more welcoming ambiance. Whether it be a subtle twist on traditional subway tile or the time-tested zellige look, there's no shortage of handmade-look tile collections to cozy up your kitchen designs.
4. Natural Stone
Luxurious and always in style, natural stone backsplashes lend an elegant appeal to kitchen designs. Today's natural stone offerings go well beyond your traditional marbles – from beautiful herringbone mosaics to waterjet designs, natural stone backsplashes can be both sophisticated and exciting.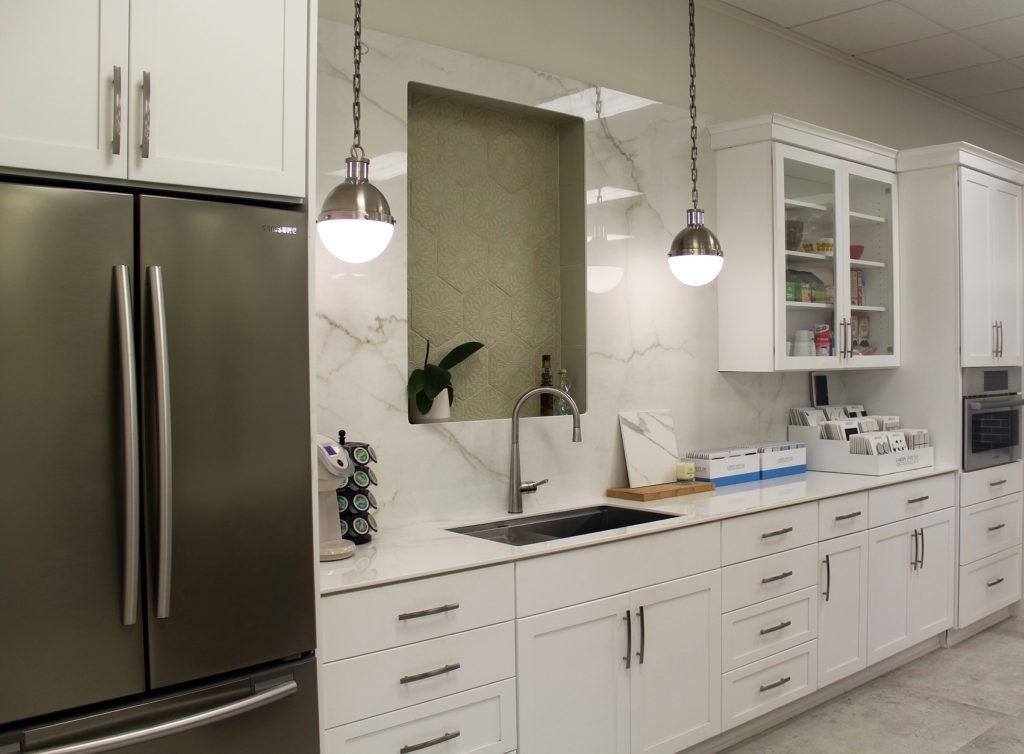 5. Large Format Slabs
Continuing your countertop up into your backsplash through a solid slab creates a sleek look that also makes the space appear larger. Since this seamless option features no grout lines, only the slab captures the eye for a full-impact effect in the kitchen. Porcelain slabs, in particular, are extremely hygienic and durable resulting in a low-maintenance kitchen backsplash solution.
6. Pops of Color
The latest technological advances in ceramic tile manufacturing has opened up a world of possibilities when it comes to color. From firey reds to ocean blues, the options are endless for using your backsplash tile to bring a pop of color (or colors) into your kitchen designs.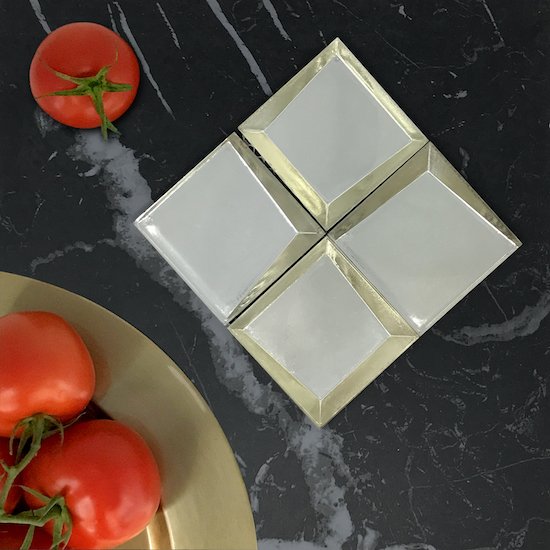 7. Textured Tile
For a unique backsplash that you can both see and feel, textured tile should be your go-to. Raised glass edges, porcelains with 3D shaped technology, and pooled glazing effects on ceramics are just a few of the choices available for adding some visual interest to your kitchen.
For more tips, products, and trends from Garden State Tile, follow us on Instagram, Facebook, Pinterest and Twitter.