When it comes to adding personality to a functional space, many interior design professionals will suggest selecting the statement piece for the room and designing around that. Well, with the help of Garden State Tile, that's exactly what Tammee Thompson, company founder of Chandelier Property Group, did when transforming the former tiny back bedroom of a decrepit Philadelphia home.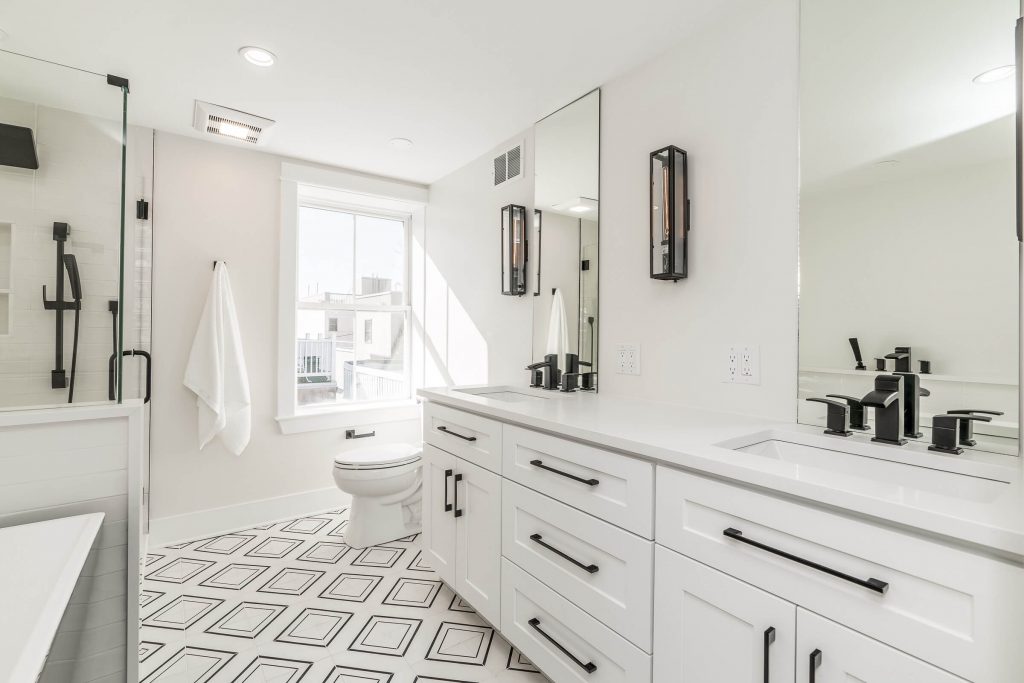 When Chandelier Property Group first purchased the row-home in the Graduate Hospital neighborhood of South Philly it was in a state of total despair. The previous owners were hoarders who left the space completely unlivable – the perfect passion project for Tammee and her talented team who have a soft spot for fixer uppers.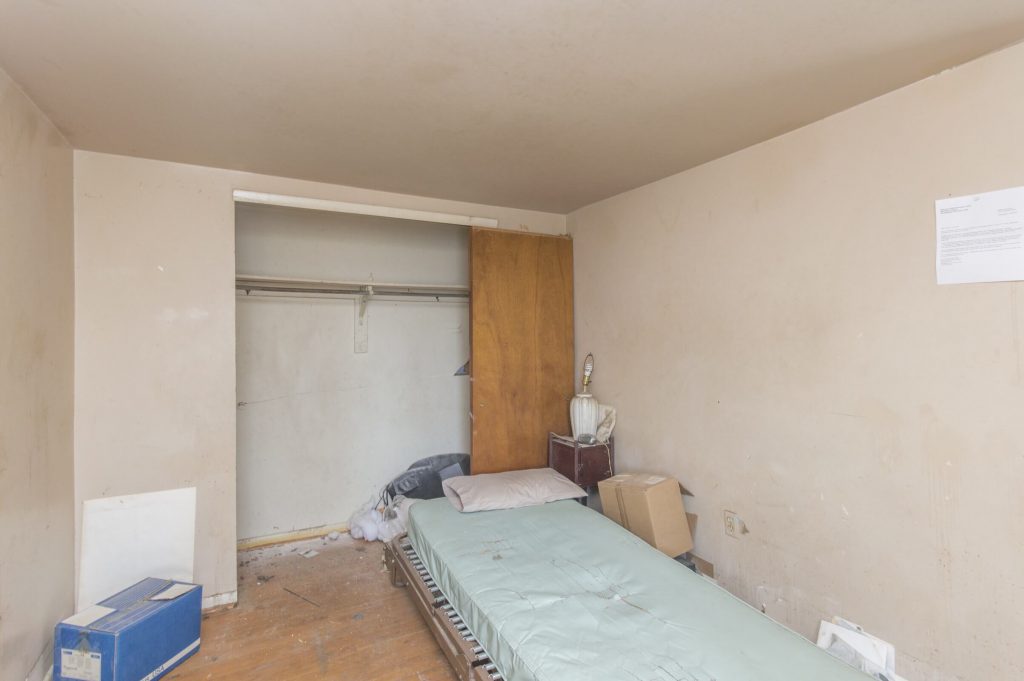 Given that the layout of the back bedroom of the house was so small and dysfunctional, Tammee opted to convert the space into an ensuite master bathroom. "The first item I purchased for this bathroom was the bathtub, so I wanted to build the entire design around that tub," said Tammee of the bold, high-contrast piece.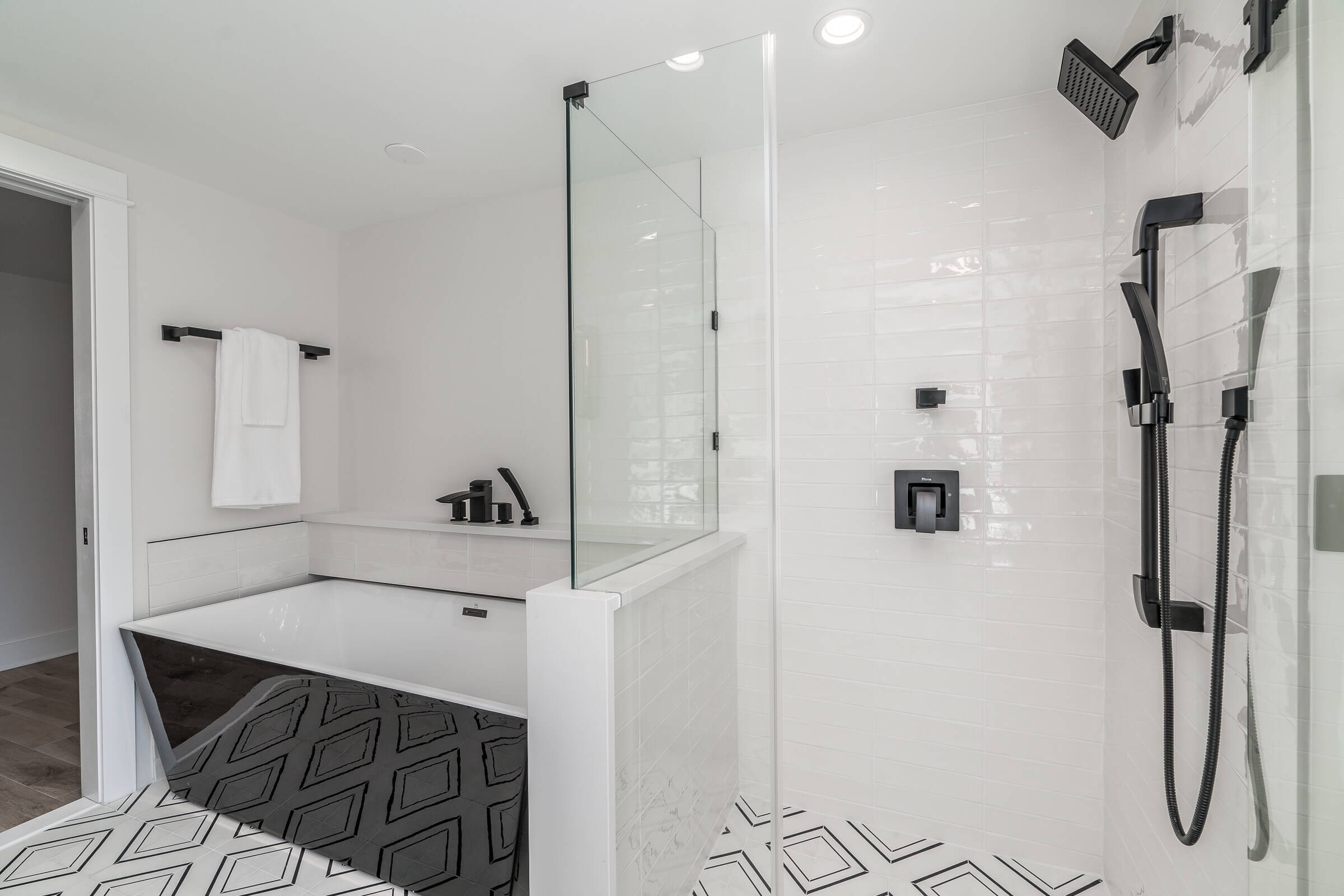 "I walked into Garden State Tile with no ideas for the final textiles," explained Tammee. "I gave my design consultant, Rose Thomas, some broad ideas about what I was trying to achieve. Together we developed the design plan to execute on my vision."
Given Tammee's natural allure towards geometric patterns and high-contrast designs, the pair opted for Noga Cement Tile flooring to complement the angular black and white moment happening in the space. On the shower walls, 3×12 Hush Creme ceramic tiles from the Caress Collection of Garden State Tile Wall Tile were used for a delicate, handmade look.
The final result was a gorgeous master bathroom that matched the modern feel of the newly renovated home. "The finished product is even better than we imaged," said Tammee.
Thank you, Tammee and Chandelier Property Group, for sharing your Garden State Tile transformation with us! Photography by Alcove Media. To see even more of this project be sure to follow Chandelier Property Group on Instagram: @ChandelierPropertyGroup.