Three beautiful collections that all offer the elegant, timeless look and feel of marble and stone in versatile porcelain which is perfect for design projects that focus on sustainability, wellness and creativity. All three of these collections feature 3D-Shaped Technology which greatly enhances the look and feel for a more realistic surface.
---
Lyrica
Lyrica is an interpretation of invisible grey marble that is characterized by a white background, thick webbing and veins in shades of gray and gold. The highlight of Lyrica are its mosaic shapes — chevron, shell and triangle and the embossed decos elevate this collection to a sophisticated level.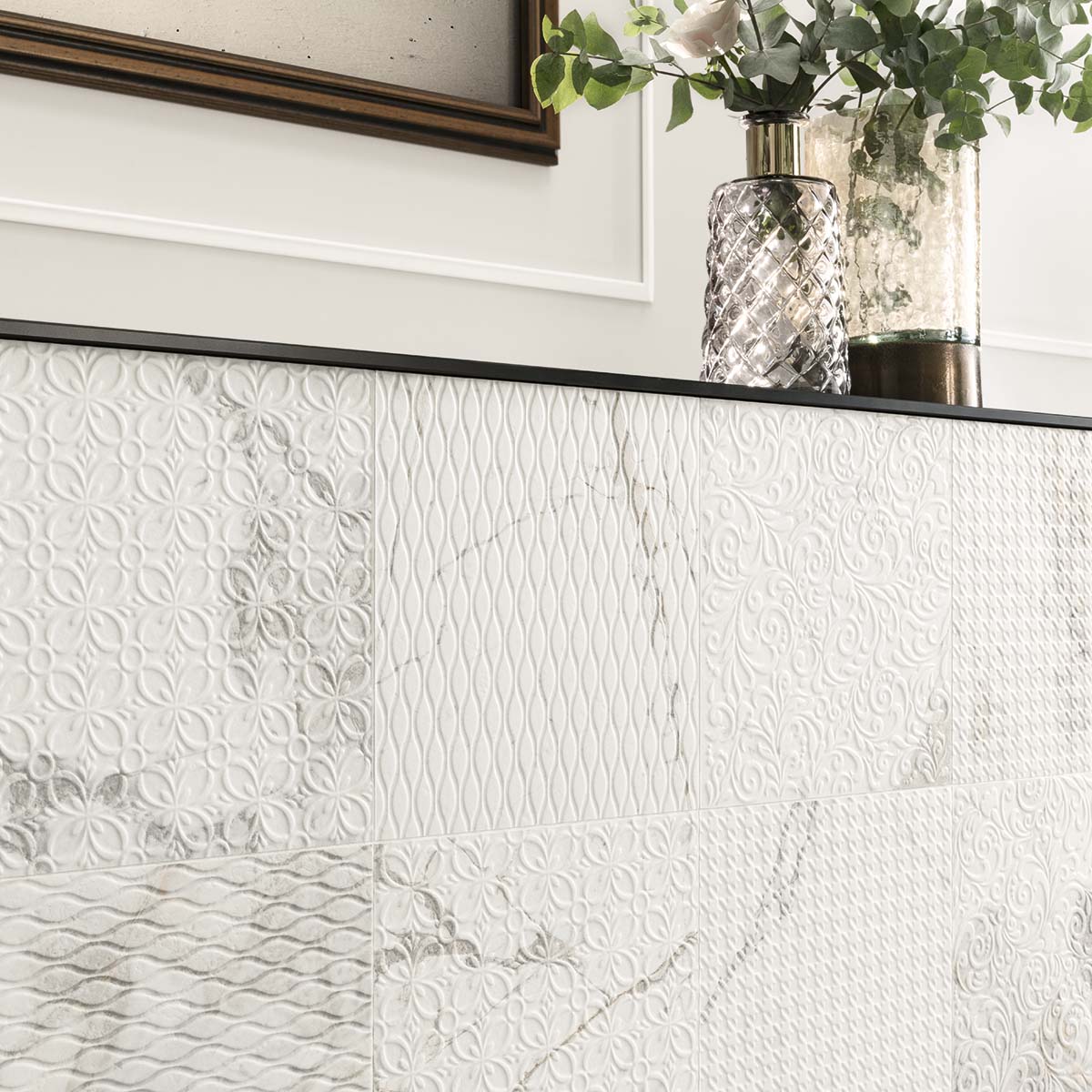 ---
BiancoVista
The bright white body and soft veining that is typical of dolomite have been precisely recreated in the BiancoVista collection. Its clean lines and original decorative options make BiancoVista a timeless, modern surface that can be used everyday without the worry of daily maintenance.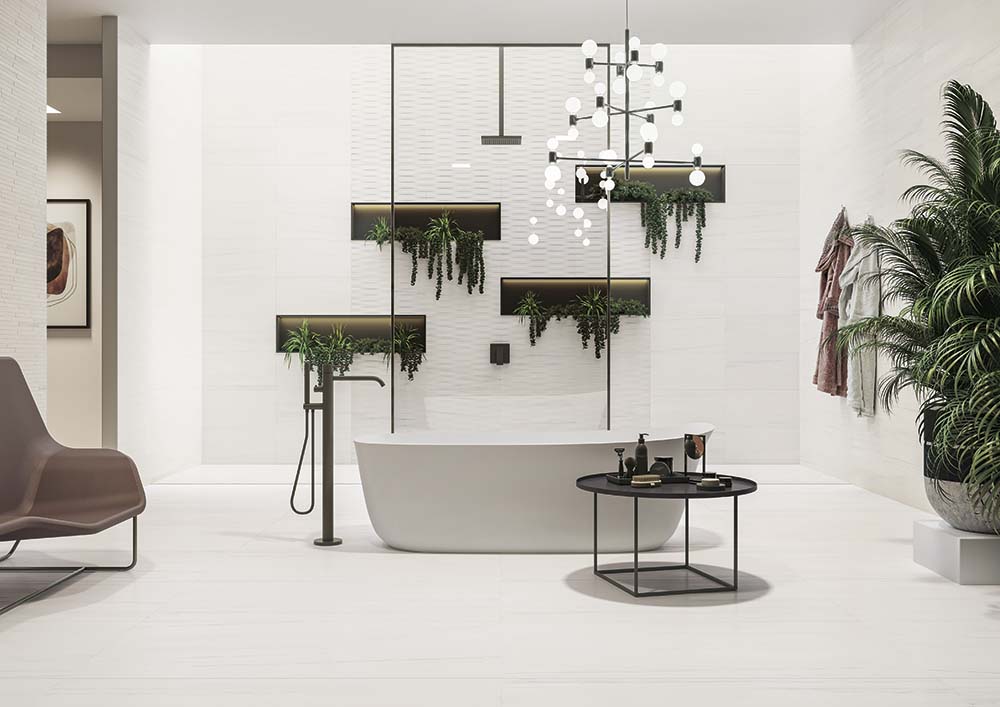 ---
Belgica Due
Belgica Due is a rendition of Belgian bluestone and white Carrara marble. These two colors can be used alone or paired together for black and white patterned designs in several shape options — square, rectangle & hex. Belgica Due also features a great lineup of mosaics in these two colors and in combinations of both colors.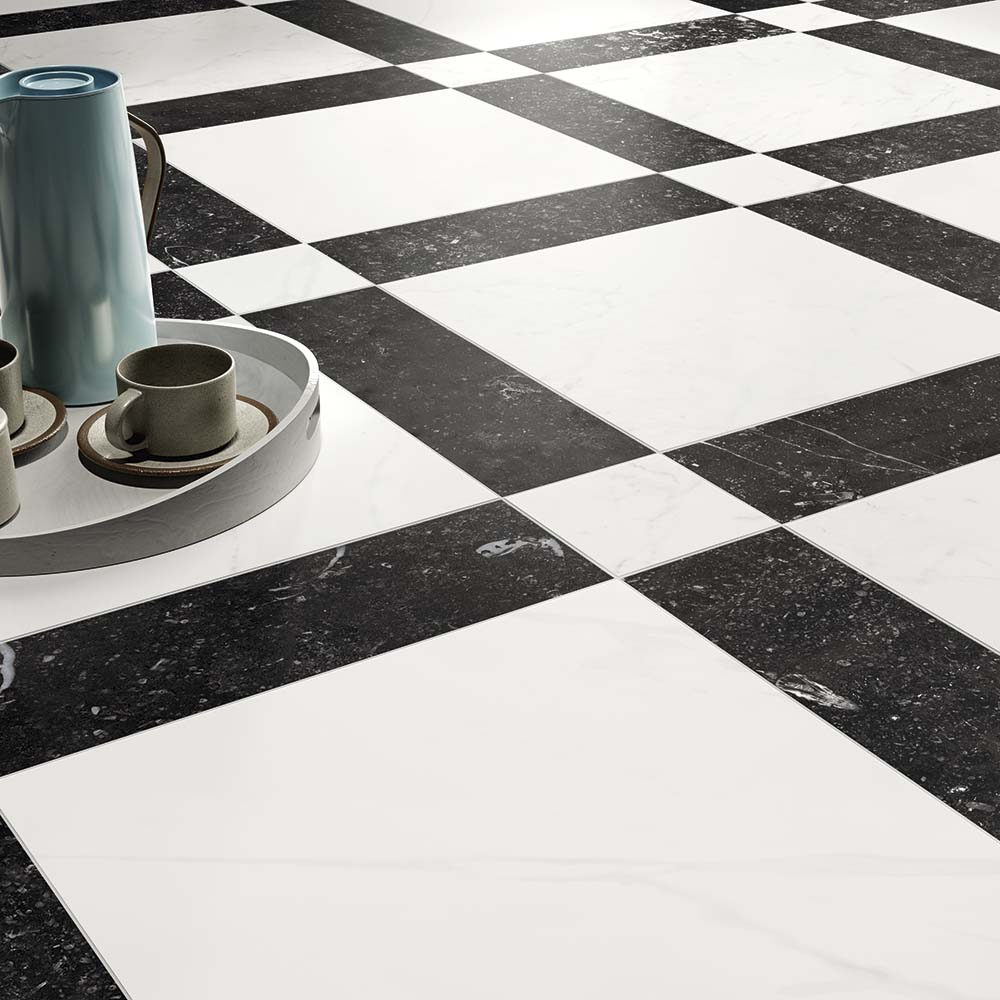 ---