Staying home just got a lot more fun! Whether you're looking to install a wet bar, have the room to accommodate a full bar, or simply want to up your bar cart game, it's easy to transform your space at home into your new favorite entertainment destination. Garden State Tile shares 5 home bar tips that'll help bring the good times to you.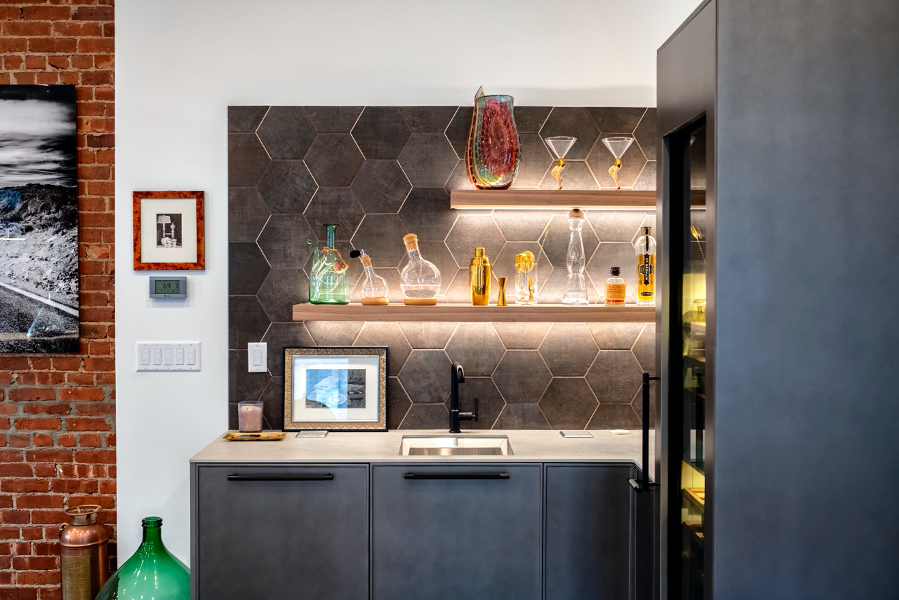 Personalize and Accessorize Your Home Bar
Arguably the most important part of any home bar is designing a space that accommodates your needs and reflects your personal style. Even the basics such as shakers, strainers, and muddlers are available in a wide range of aesthetic offerings. Accessorizing with flowers and blush vases will spark a more feminine vibe, while dark woods and jewel toned furniture depict a speak-easy ambiance for low-key gatherings. For some added movement, metal profiles that can be inserted into the grout joints of the bar's wall tile add dynamism to the space in a way that isn't too overbearing.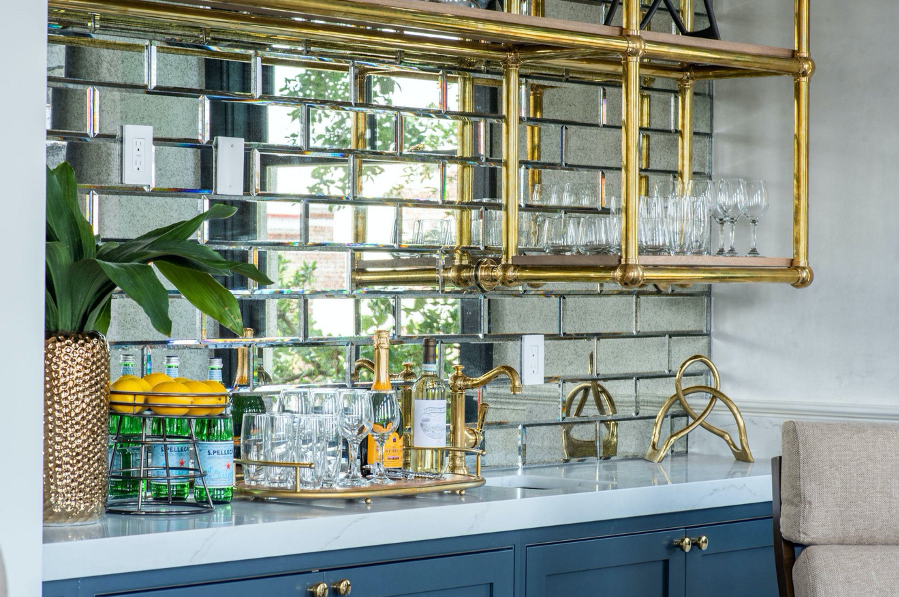 Your Backsplash Matters
Not only does a tile backsplash set the stage for the entire design, it's also an essential part of safeguarding your investment. The primary function of a backsplash is to protect the wall from water damage that may occur from accidental splashes. It also allows for easy cleaning of the space, and durability against scuffs and scratches from glassware. Porcelain, ceramic, glass, and natural stone collections are all suitable options that are available in a wide variety of colors, patterns, shapes, and finishes to suit any design style.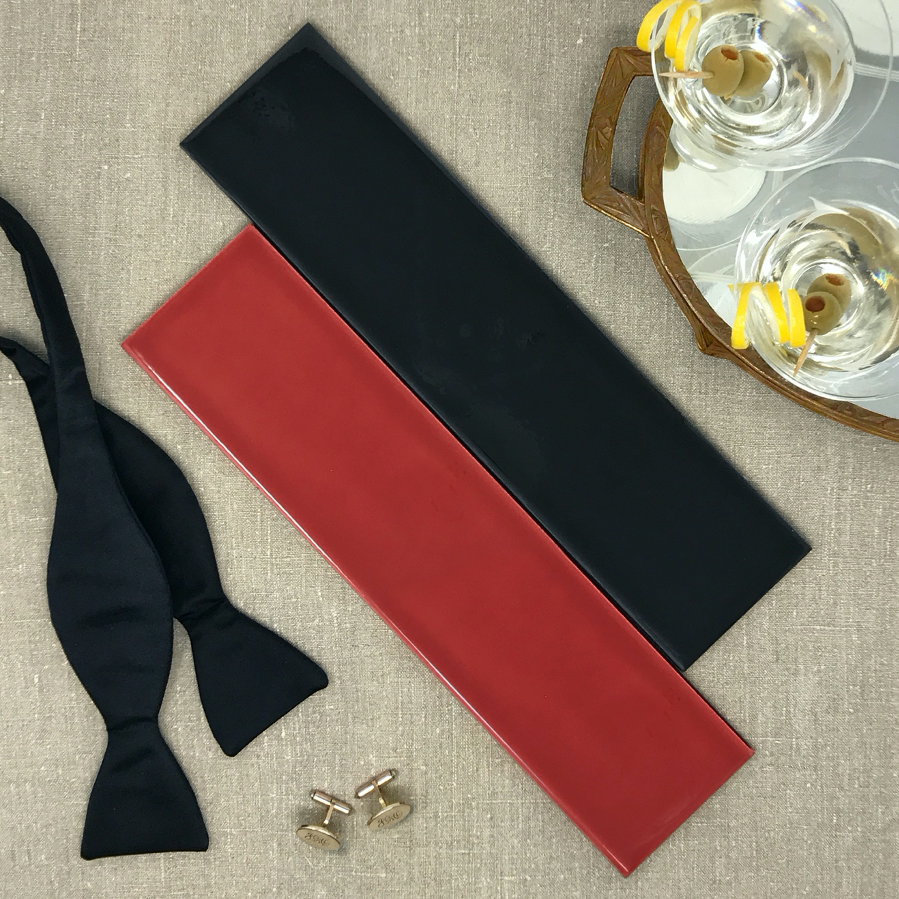 Keep Stock of Your Spirits, Wine, and Mixers
A thoughtfully stocked bar includes all of the staple ingredients to tackle your basic cocktails, plus a few surprises thrown in. Your base supply should have a handful of light and dark liquors, a couple of red and white wines, and mixers / garnishes that won't easily perish. Having a range of offerings will ensure that you always have something available – even for surprise guests.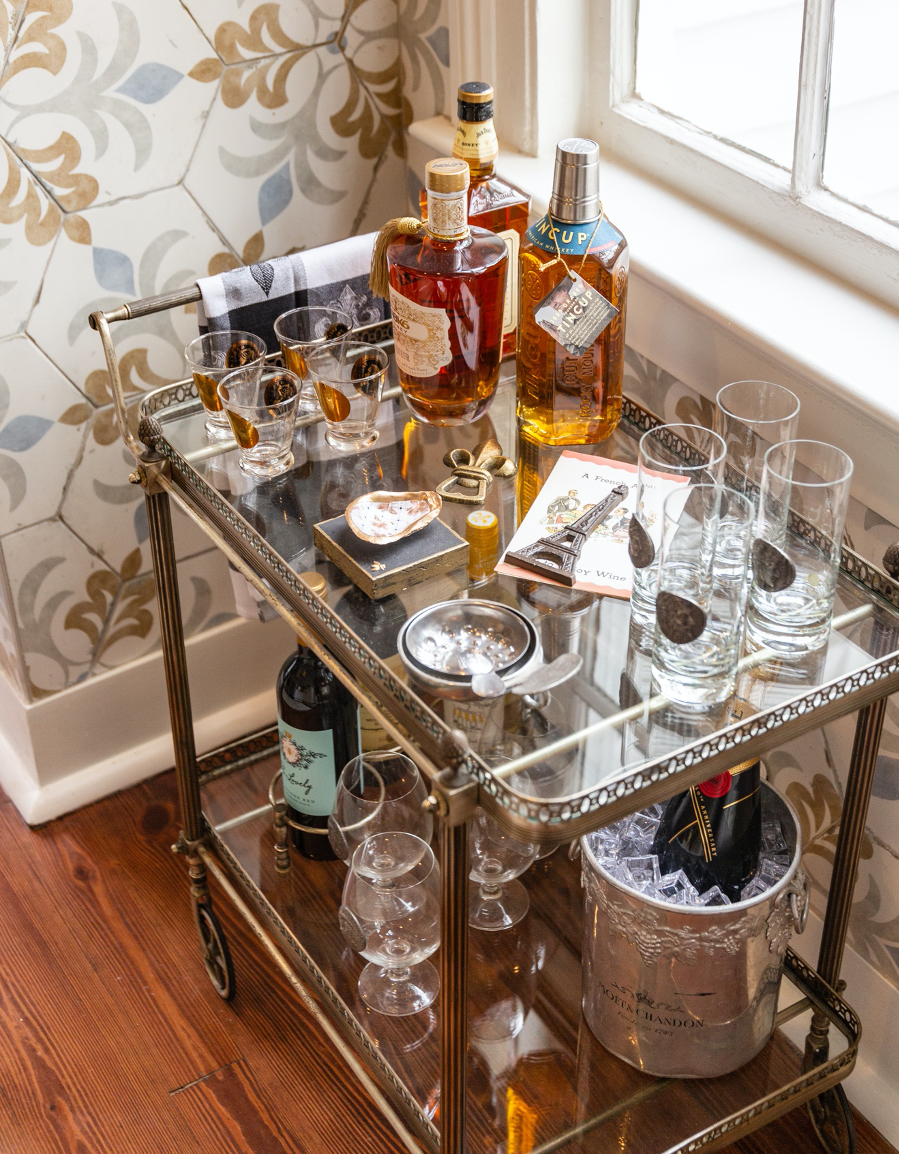 Simplify Your Home Bar Drinkware
Every home bartender knows that there's a special glass for practically every cocktail – but that doesn't mean you have to purchase them all. For compact spaces, keep it simple with a mix of a few pint glasses, cocktail glasses, universal wine glasses, shot glasses, or rocks glasses. For more expansive spaces, invest in 8 to 12 of each to accommodate a crowd.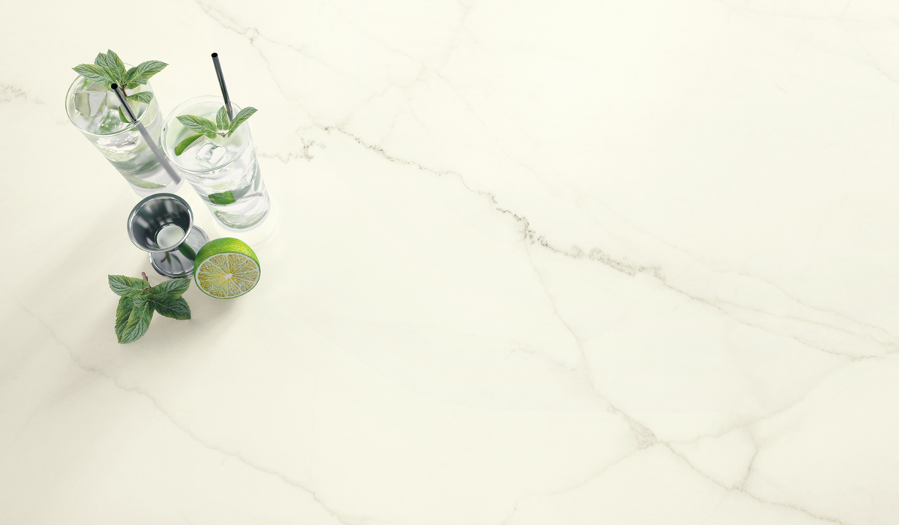 Pay Special Attention To Outdoor Spaces
When it comes to installing an outdoor bar, you want to make sure your design can weather the storm – literally. Porcelain countertops make for an excellent bar top option due to their UV resistance, frost resistance, and heat/humidity resistance. They're also extremely easy to clean, won't scratch, and are available in a variety of colors and finishes. Be sure all of your outdoor appliances and furniture are also suitable for exterior use, and that you opt for plastic drinkware to avoid any injuries from glass breakage.
For more tips, products, and trends from Garden State Tile, follow us on Instagram,  Facebook, Pinterest and Twitter.