It's no secret that healthy design can affect human wellness and behavior at all scales. From office buildings, to restaurants, and even in the home, the CDC has long proclaimed that good design has a direct correlation to physical health. But how do we plan for these spaces and ensure that their benefits will last the test of time? Garden State Tile explores 6 lasting solutions for designing healthy spaces.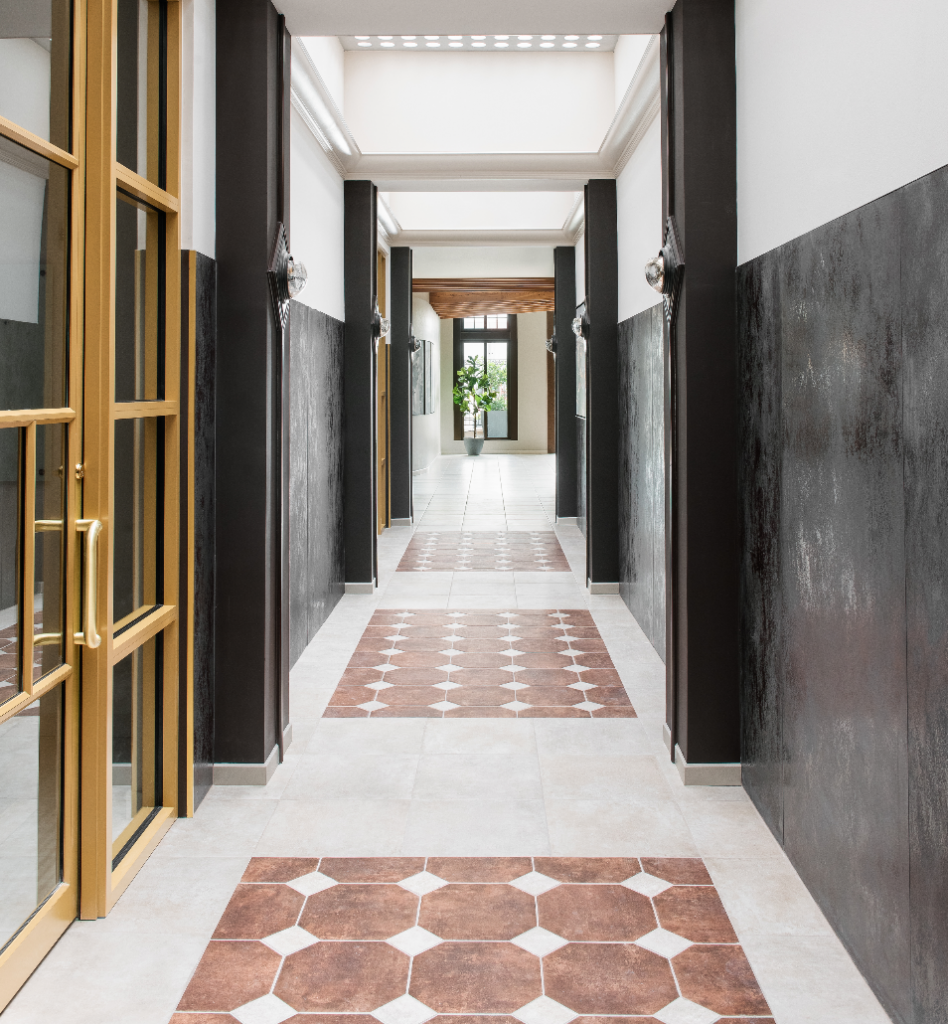 Select Finishes That Are Free from VOCs, Plastics, and Formaldehyde
The number one rule for designing healthy spaces is selecting finishes that are free from toxic chemicals. Materials that contain VOCs, Plastics, or Formaldehyde are some of the leading contributors to sick building syndrome, which can lead to headaches, nausea, and nose, eye, and throat irritation. Formaldehyde, in particular, has been known to lead to increased incidences of asthma and has been federally restricted under the Formaldehyde Standards for Composite Wood Products Act.
By selecting all natural materials such as porcelain, ceramic, or stone and avoiding plastic based materials, you greatly limit the exposure to these harmful contaminants that are known to cause a variety of health problems.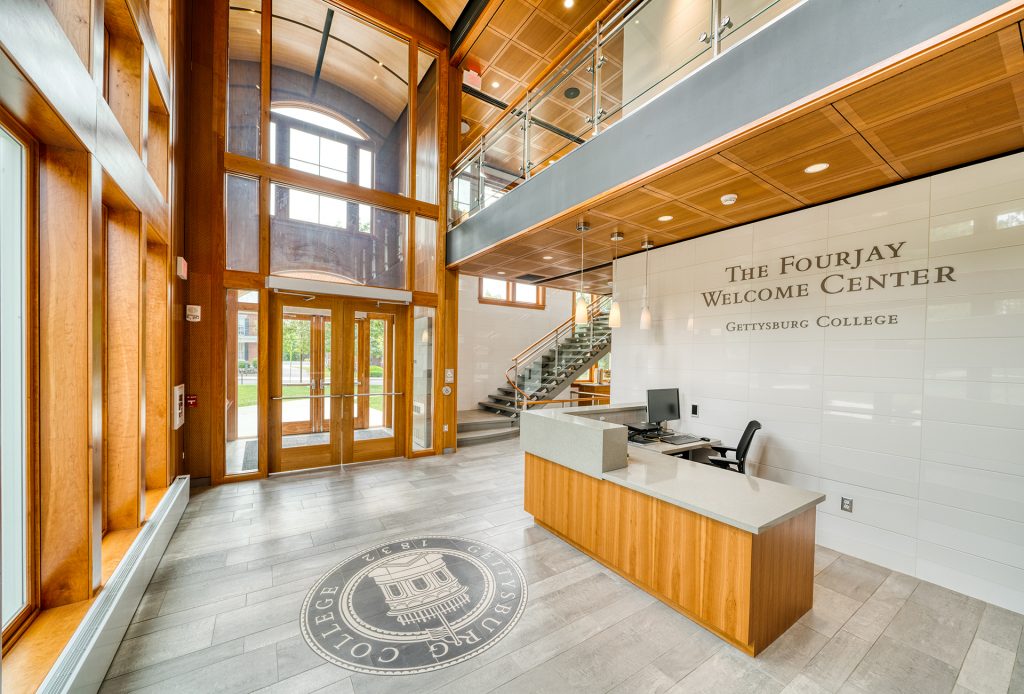 Plan For Both Space and Privacy
As we find ourselves spending more time at home, space and privacy is more important than ever. Even when working with compact spaces, designers should opt for floor plans that recognize the need for occupants and guests to have their own personal space, while still allowing ample room for social distancing. This means more spaced-out desks and seating arrangements, wider conference rooms, and the ability to comfortably adhere to occupancy limits.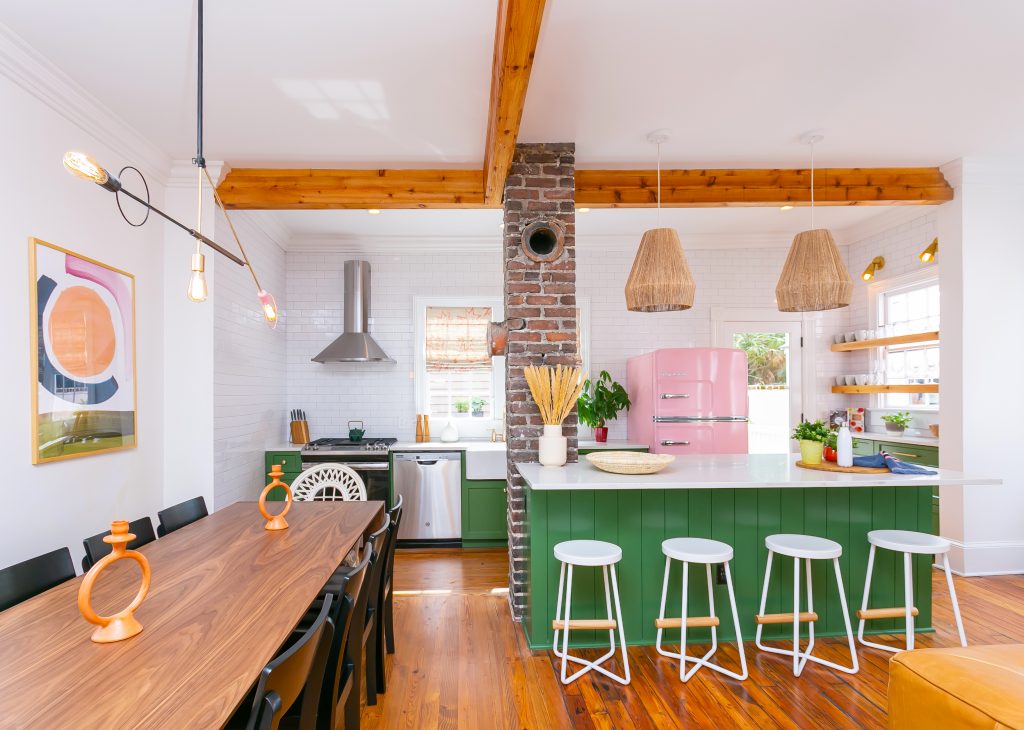 Design Physical Settings That Have The Potential To Be Mentally Therapeutic
Mental and physical stressors can be hard to escape, but creating rooms where residents and guests can feel comfortable and at peace is key to health and healing. Color therapy, also known as chromo therapy, offers a holistic approach for rooms that are happier, healthier, and more productive. Paint and décor with green tones portray a sense of harmony, rejuvenation, and efficiency, while warmer cream tones evoke coziness, comfort, and acceptance.
Additionally, the basic principles of Feng Shui practice looking at our interior environments in harmony with the natural world. These principals are said to allow healing and healthy energies to enter the home, and have been met with great success for those recovering both mentally and physically.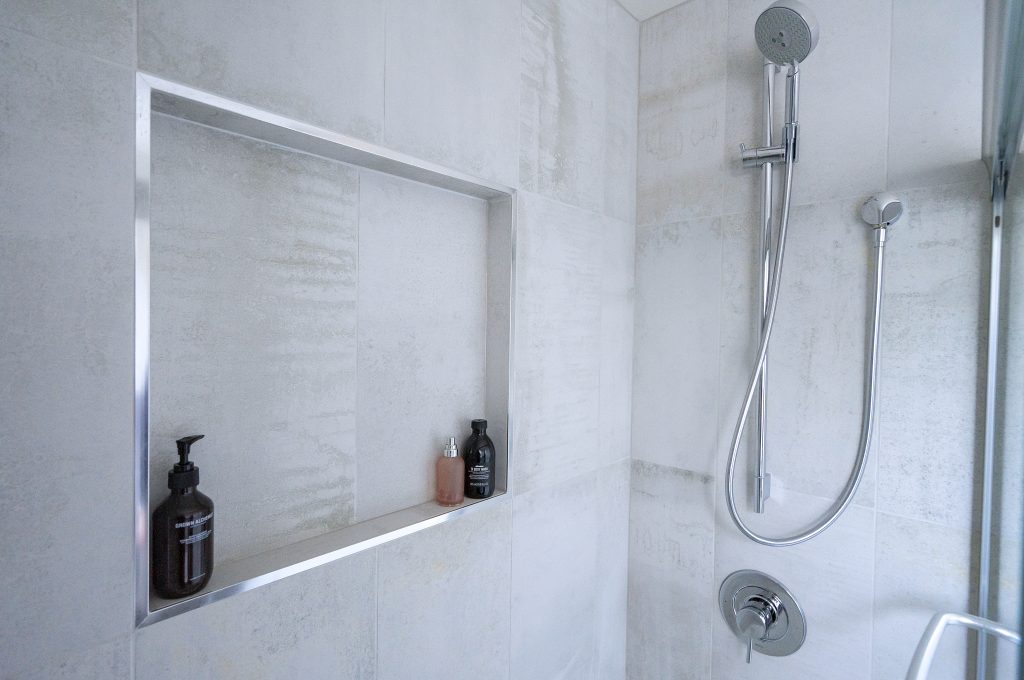 Choose Materials That Are Inhospitable to Bacteria and Allergens
Killing germs on frequently touched surfaces is nothing new, but certain porous surfaces can actually trap bacteria and allergens, making it harder to thoroughly disinfect them. Unlike other surfaces, ceramic and porcelain tile is both hard and impervious, meaning it's inhospitable to dust mites, bacteria, fungi, and mold.
Additionally, ceramic and porcelain can be disinfected using household cleaners without the fear of damaging the finish. This means clean, beautiful, and easy to maintain solutions for virtually any project.
Integrate Touchless Technology
Touchless technology in high traffic areas can greatly reduce the spread of germs. No touch doors, payment systems, lighting, faucets, and appliances are just some of the newest advancements that allows us to live and work without the fear of bringing the germs of frequently touched surfaces with us. 
Smart home devices and sensor driven technology are becoming more common and more affordable as a way to create healthy spaces no matter the budget. These simple integrations makes guests and employees feel more comfortable in busy or crowded environments.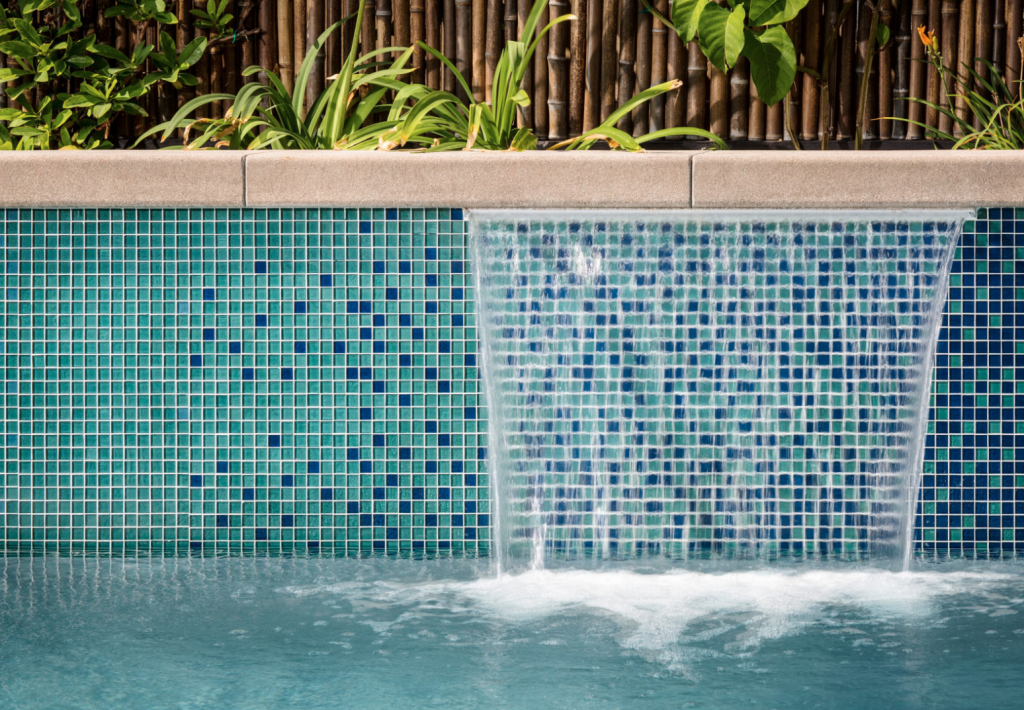 Bring the Amenities Home
More time at home means a greater need for in-home entertainment and amenities. Dedicated home offices that are professionally designed for web conferencing, storage, and technological necessities are more important than ever work-from-home roles become more common. Additionally, home gyms, theaters, and spas bring the fun right to the homeowner, whether it be for entertaining friends or for a night in with the family.