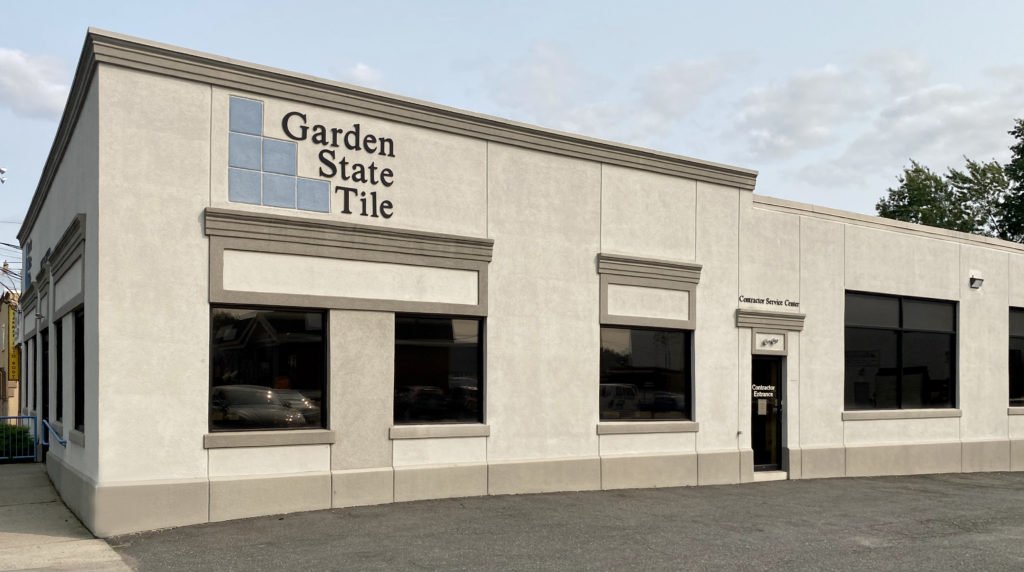 Established in 1957, Garden State Tile of Roselle Park, New Jersey, was our first sales service center and showroom. Located on Westfield Avenue in the small community neighborhood of Roselle Park, this first facility catered mostly to tile contractors and dealers. Today, this facility houses one of our top showrooms providing outstanding design service to area residents, builders, interior designers, and architects.
Our newly renovated showroom is extremely designer friendly with a large variety of tile designs on display to help visualize bringing different textures, sizes and finishes together. Please feel free to stop in, or call to make an appointment to see some of the latest and most innovative designs using stone, glass, metal and porcelain tile. Anyone planning to visit us to make a selection is encouraged to bring paint colors, fabric swatches, cabinet finishes, and even floor plans for creating a custom design.
Our contractor sales and service center has also been updated with new equipment and updated technology making it more efficient and convenient when purchasing and picking up tile, setting materials, and related supplies. Hours for pickups are 7:30 am to 4:30 pm Monday through Friday.
*Holiday or special event hours may be in effect. Check here for current hours.