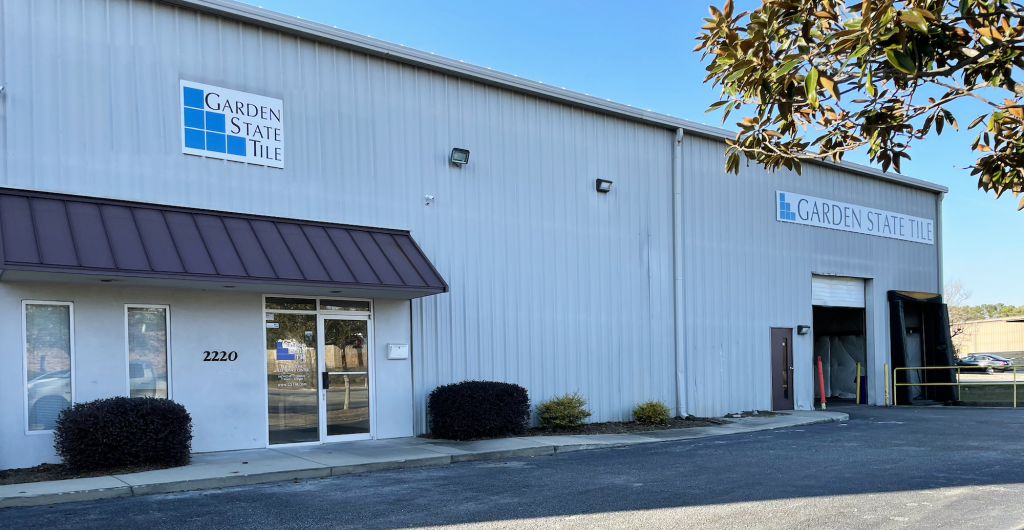 Important Notice: The Garden State Tile Charleston Warehouse will be closed daily from 12:30PM-1:00PM for lunch.
Garden State Tile's new Charleston Warehouse is located at 2220 Technical Parkway in North Charleston, SC 29406.
The expansive Warehouse and Sales Service Center, open to both the trade and the public, spans an impressive 8,000 Sq.ft. and offers local pick-up and delivery options to customers in the lowcountry. Stocked setting materials, tools, cleaners, sealers, and finishing pieces are also available for on-site purchase.
Warehouse and Contractor pick up hours are Monday through Friday 7:30 am to 4:30 pm (closed 12:30PM-1:00PM for lunch).
NOTE: The Garden State Tile Charleston Showroom is located at 519 East Bay Street, Charleston, SC 29403